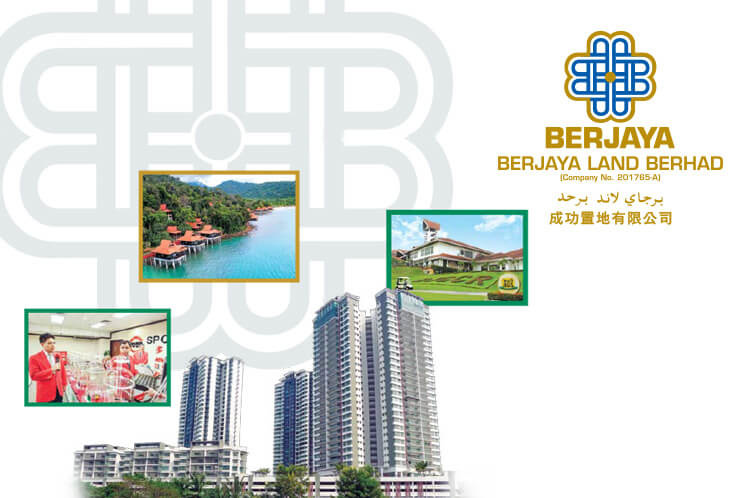 KUALA LUMPUR (March 20): Berjaya Land Bhd (BLand), one of the two listed companies that tycoon Tan Sri Vincent Tan is thinking of taking private, posted a bigger loss of RM13.75 million for its third quarter for the financial year ended Jan 31, 2019 (3QFY19), compared with a net loss of RM8.98 million in the previous corresponding quarter.
The developer attributed the wider quarterly loss to lower revenue generated across all the segments, according to its filing with the stock exchange today.
BLand's loss per share was 0.28 sen versus loss per share of 0.18 sen a year ago. Quarterly revenue fell 5.96% year-on-year to RM1.47 billion from RM1.56 billion.
The lower revenue recorded in all segments, including the drop in gaming revenue from Sports Toto Malaysia Sdn Bhd as a result of fewer draws; and contraction on sales in the used car sector which also dragged the performance of its H.R. Owen Plc. On its property development, there was lower progress billings. Meanwhile, lower overall occupancy rates dragged down revenue from the hotels and resorts segment.
For the nine-month period ended Jan 31, 2019 (9MFY19), BLand, returned to the black with a net profit of RM1.05 million, versus a net loss of RM97.38 million in 9MFY18. However, revenue fell 3.74% to RM4.6 billion for the nine-month period from RM4.78 billion a year ago.
On prospects, BLand said it expects the number forecast operation (NFO) business to be satisfactory and that it will continue to maintain its market share for the remaining quarter of the financial year ending April 30, 2019 (FY19).
The performance of both hotels and resorts and property development business segments are expected to remain satisfactory.
The group also expects to record a significant gain upon the completion of the proposed disposal of Berjaya Vietnam International University Town One Member Ltd Liability Co, a Vietnamese subsidiary and T.P.C. Nghi Tam Village Ltd.
Shares of Berjaya Land closed one sen or 3.57% lower to settle at 27 sen, valuing the group of RM1.35 billion. It saw some 3.6 million shares exchanging hands.