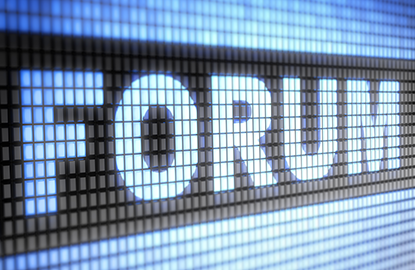 This article first appeared in
Forum, The Edge Malaysia Weekly,
on October 3 - 9, 2016.
The sounds of an impending general election are getting louder by the day. The constituency redelineation exercise that was made public in mid-September has erupted into controversy from the get go, evoking a barrage of objections from opposition and government leaders, and Bersih 2.0, the civil society coalition for clean and fair elections.
Last week, the newly-registered Parti Pribumi Bersatu Malaysia gave notice that it was working on an electoral pact with the nebulous opposition front, which it aimed to cobble together by the end of the year.
As for the ruling Barisan Nasional coalition, its leaders appear to be ready for the 14th general election to take place quite soon. Last month, Rural and Regional Development Minister Datuk Seri Ismail Sabri Yaakob told Umno members to treat preparations for GE14 as though it could be held tomorrow.
Moreover, a Bloomberg report says some senior Umno officials have indicated that it could be as soon as March. The report also cites Gerakan vice-president Datuk Dr Dominic Lau as saying that the party had been instructed by Barisan Nasional to get the party machinery ready for the general election.
Analysts predict that a snap poll will work in the BN's favour by denying the opposition front an opportunity to gain momentum.
Certainly, deep divisions in the opposition ranks will prove to be a formidable hurdle blocking its path to gaining federal power. Although the opposition parties won a majority of the popular vote in the last general election, the Pakatan Rakyat coalition which was their common platform at that time, has since fallen apart.
Can the opposition parties repeat the unprecedented performance that they achieved in the 13th general election after the devastating split between the DAP and PAS over shariah law ended Pakatan Rakyat's run in 2015?
Further, the splintering of Pas following the ouster of its progressive leaders in the party's 2015 Muktamar will divide voters between it and the breakaway Parti Amanah Negara.
The entry of Parti Pribumi Bersatu Malaysia, with the unpredictable Tun Dr Mahathir Mohamad at its helm, may potentially cause a radical rebalancing of the opposition's power. Witness the ground-shifting handshake between Mahathir and de facto PKR head Datuk Seri Anwar Ibrahim last month, ending an 18-year-old feud between the two leaders.
The range of motivations that will drive voters to choose one side over the other will vary according to their economic class, social situation, cultural identity, value systems, age, politicial leanings and other psychosocial factors.
How astutely the two sides craft their election strategies will certainly influence the outcome of this pivotal next election.
As a central theme of the national political consciousness even from pre-Independence days has been the racial and religious orientations of the people, it will continue to be a defining factor for voters' behaviour at the ballot box.
So, after all is said and done about issues like the economy, accountability or the rule of law, voters are likely to weigh the value of their ballot against the preservation of their identity when it comes to making their choice.
Conversely, it is important to recognise that rising assertiveness about minority issues, liberalisation and a new political, social and economic order can have an unsettling effect on an electorate that has become accustomed to a paternalistic style of government.
Therefore, a reformist platform that is too aggressively promoted could in fact cause undue anxiety about the future and cause voters to seek the familiarity of the status quo. Similarly, a favoured theme of incumbent leaders is to dissuade voters from experimenting, as it certainly yields a good dividend for those in power.
Also, there is a direct appeal in receiving tangible benefits in the form of social amenities, public goods and official assistance that promote contentment and a sense of security. This feeling of being cared for can have a powerful effect on voters, as the resounding wins by the Barisan Nasional in the Sarawak election in May and two by-elections in Kuala Kangsar and Sungai Besar in June have demonstrated.
In the run-up to the Sarawak election, for example, Deputy Prime Minister Datuk Seri Ahmad Zahid Hamidi announced that RM20 billion in federal funds had been promised to Sarawak through the Pan-Borneo Highway and allocations for education, defence and rural development.
It is a tall order for the new opposition grouping to mirror such largesse, but it has little hope of making change happen unless it can present alternative strategies to win the trust of an electorate that is looking to the government to deliver the fruits of development.
Such confidence building can grow gradually through capacity enhancement projects, outreach programmes and civic initiatives, among other things. In short, a track record of public-spirited service must pave the way forward for new political entities.
So, while a whistleblowing campaign focusing on corruption and abuse of power can grab the voters' attention and would certainly impact election outcomes to an extent, that alone might not convince the electorate that a new government would deliver a better quality of life for them and their children.
For that to happen, an alternative front will have to convince voters that it has the stability to last through thick and thin, promote a mature vision for the nation and develop a strong pool of effective and trustworthy leaders.
Until such time, the Barisan Nasional could only suffer a rout because of its own weaknesses.
---
R B Bhattacharjee is associate editor at The Edge Malaysia