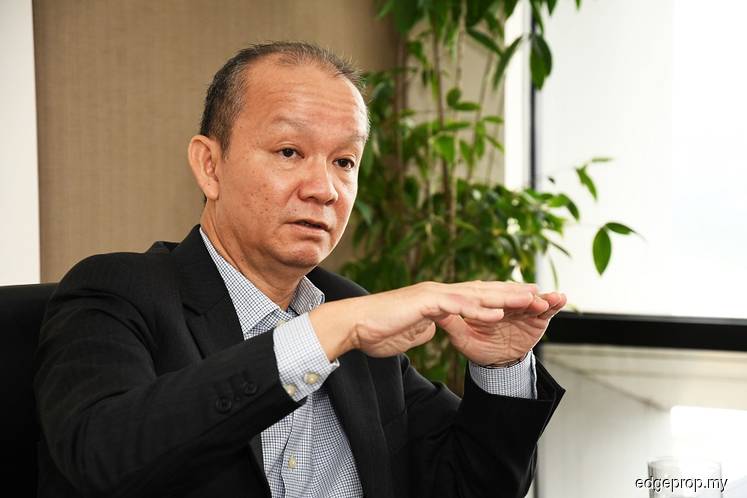 PETALING JAYA (Jan 19): A property industry expert has advised caution when buying into properties packaged with guaranteed rental return (GRR) schemes, despite the enticement of hassle-free rental returns over a specific period.
This is because not all developers who offer the scheme have the expertise in property and rental management and there are many uncertainties on the expected returns after the scheme ends, said CBRE|WTW managing director Foo Gee Jen.
"In general, property developers are business entities and are very profit-driven, therefore they would not want to stay on for the long term and encumber themselves with the [rental] management, because this is not their forte," he told EdgeProp.my.
In normal cases, developers would prefer to move on to another project after the previous one is completed with good workmanship that fulfils the owners' expectations, he added.
"[There is] no certainty on returns after the [initial] scheme ends because there is no guarantee that all the individual owners will continue [to participate in the scheme]," he said.
For instance, if half of the owners of 100 units under a GRR scheme decide not to continue with the scheme after it has ended, the remaining owners who would like to carry on with the scheme might have trouble finding a rental operator to lease out and manage their units because the number of remaining units may not offer economies of scale for the operator to come in, Foo explained.
"These are the issues but a lot of people do not see that. [The cases of developers defaulting on GRR payment] have been happening since the 1980s, but people still never learn," he said.
Hence, he urged buyers to do a background check on the developer in terms of reputation and financial status before committing to a GRR property.
On top of that, buyers should also examine the location where the property is sitting and prepare a back-up plan in case the property has trouble being rented out.