This article first appeared in The Edge Financial Daily, on December 6, 2018.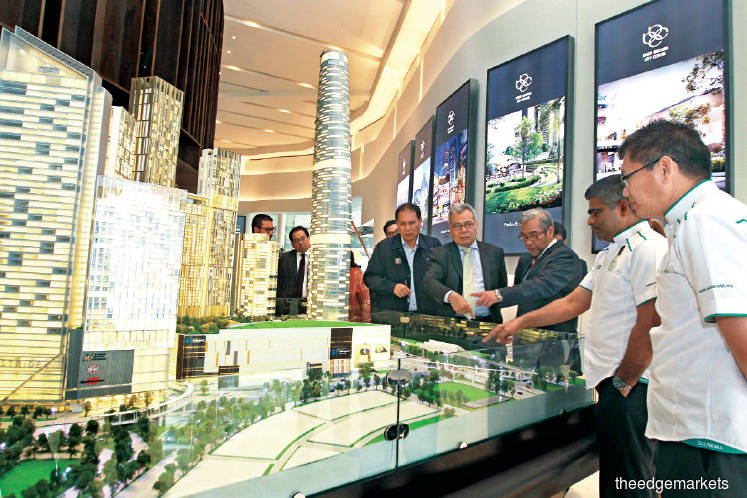 KUALA LUMPUR: BBCC Development Sdn Bhd (BDSB), the developer of the Bukit Bintang City Centre (BBCC) project here, expects sales of RM250 million in 2019 based on the units it has sold for the two blocks of serviced apartments under the first phase of the development.
BDSB said 90% of the first block of the serviced apartments, Lucentia 1, have been sold, while Lucentia 2 has seen 60% of the units sold.
Meanwhile, the strata office is also 60% sold.
"While the market is quite soft at this juncture, we are still looking at sales of about RM250 million from BBCC for next year," the group's chief executive officer Low Thiam Chin told a press conference yesterday.
Overall, works for Phase 1 of BBCC are progressing well and are currently 25% complete and on track for its targeted completion within the first quarter of 2021. The development comprises the two blocks of serviced apartments, a retail mall, strata office, an entertainment hub and infrastructure works including three underground vehicular tunnels.
As part of its entertainment hub, BBCC will be setting up the 100,000 sq ft Malaysia Grand Bazaar (MGB) — a platform for selected local entrepreneurs and small and medium enterprises to showcase their products.
"Our ultimate mission is to provide a dedicated platform to propel the entrepreneurship of local craftsmen, traders and artistes to the next level. With this, we believe MGB will eventually take its rightful place as a must-visit bazaar for local and foreign tourists alike for a lasting and memorable impression of our country," said UDA Holdings Bhd managing director Datuk Ahmad Abu Bakar.
UDA Holdings jointly owns BDSB along with Eco World Development Group Bhd and the Employees Provident Fund.
To date, MGB has secured 40 tenants and has identified 300 potential tenants. It expects the space to be fully occupied when Phase 1 of BBCC is completed in 2021.
Entrepreneur Development Minister Datuk Seri Mohd Redzuan Yusof lauded BBCC's move to incorporate local entrepreneurs and said it will augur well with the recently launched National Entrepreneurship Framework.
"The decision to incorporate entrepreneurs is unprecedented and is a bold step. It is a good platform for younger entrepreneurs and it's great that BBCC is reaching out to them. While there has been some issues in the retail sector, the creative incorporation of something such as MGB is a good way to attract visitors and tourists," he said.