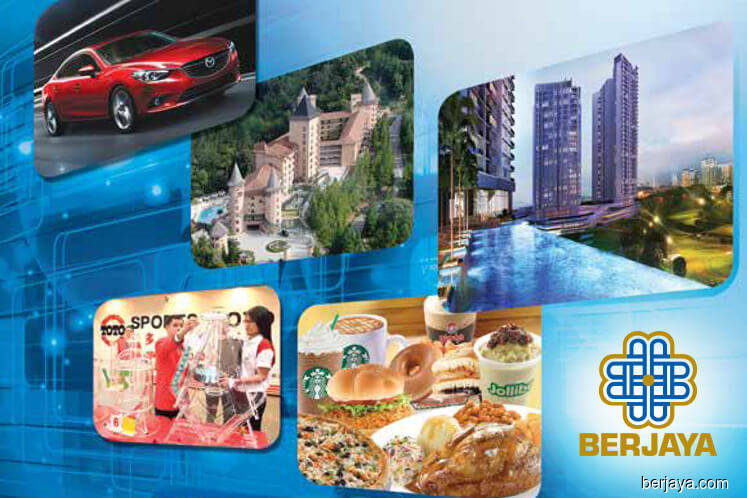 KUALA LUMPUR (March 22): Shares in Berjaya Corporation Bhd (BCorp) fell as much as 7.55% in active trade this morning to its five-year low, constituting a further setback for the group following a fatal accident at Sultan Abdul Aziz Shah Airport in Subang, and plans by its founder, executive chairman and biggest shareholder, Tan Sri Vincent Tan Chee Yioun, to privatise his business empire.
At 12.30pm, BCorp fell 5.66% or 1.5 sen to 25 sen with 158.04 million shares traded. The stock had earlier fallen to a low of 24.5 sen.
This is a significant drop compared to its high of 54 sen registered on Sept 29, 2014 and its five-year average of 36.2 sen.
In terms of its one-year average, the counter was trading at 29.1 sen, with a one-year high of 39 sen on May 14, 2018.
The stock has been losing ground since Tan announced plans to take two of BCorp's companies, 7-Eleven Malaysia Holdings Bhd and Berjaya Land Bhd (BLand), private.
Last December, Tan had announced plans to restructure his business empire, which are inclusive of his aims to delist 7-eleven Malaysia and BLand.
Furthermore, BCorp is also selling its Four Seasons Hotel and Residences Kyoto asset for US$700 million (RM2.93 billion) to US$800 million, representing a gain of US$400 million.
Following Tan's announcements to shake up his business empire, BCorp said on Dec 20 that it was not aware of such plans.
As part of the move, BCorp acquired 4.61% or 230 million BLand shares for RM87.4 million from Penta Master Fund Ltd, PCM Industrial LP and Penta Asia Long/Short Fund Ltd on Jan 30.
Yesterday, the tycoon announced that BCorp's airline, Berjaya Air, was not at fault for the death of Mohd Ruzaimi Iskandar Ahmad Razali, and attributed his death to poor management by authorities at the Subang airport.