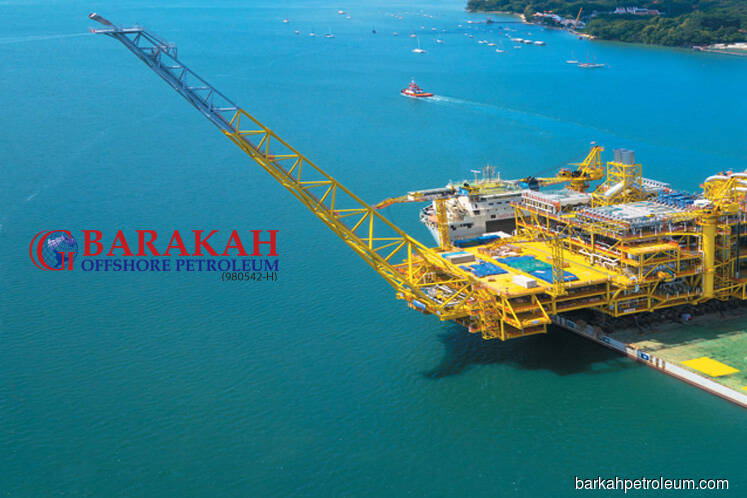 KUALA LUMPUR (April 23): Barakah Offshore Petroleum Bhd has inked a memorandum of understanding (MoU) with the Singapore Catalist Board-listed Vallianz Holdings Ltd for a strategic alliance for both parties to explore business opportunities in Malaysia and the Middle East.
Vallianz serves oil majors and national oil companies worldwide, and focuses on supporting customers' offshore oil and gas (O&G) exploration and production operations.
Barakah said Vallianz owns and operates a young fleet of 76 offshore support vessels and covers markets in the Middle East, Asia Pacific and Latin America.
Vallianz is 57.67%-owned by Rawabi Holding Company Ltd, a Saudi company established in 1980 and headquartered in Al-Khobar (Eastern Province), Saudi Arabia.
In a joint statement today, Barakah said by joining forces, both parties are able to leverage on each other's strengths to expand their scope of services, technical capabilities and geographical reach along the O&G value chain.
Under the MoU, Barakah will offer its engineering and operational capabilities to support Vallianz's existing and future projects.
Barakah said this includes technical consultation, feasibility studies, front-end engineering design and project engineering services, among others.
It explained that the project scope also covers future co-tender arrangements for offshore projects which are deemed suitable by both parties.
Barakah acting group chief executive officer (CEO) Abdul Rahim Awang said Vallianz's strong foothold in the Middle East opens up new opportunities for Barakah to expand its reach into new markets.
"The alliance also provides us access to various other assets that will enable us to bid more competitively," he said.
Meanwhile, Vallianz CEO Ling Yong Wah said the company would benefit from Barakah's broad engineering expertise and operational capabilities to enhance its competitive position.
"Furthermore, this tie-up is consistent with our strategy to grow Vallianz's geographical reach and portfolio," Ling said.
Barakah said the MoU was valid for two years.