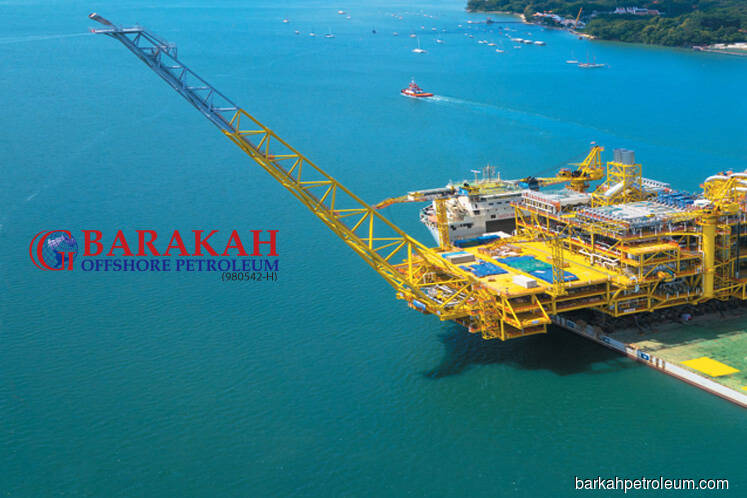 KUALA LUMPUR (April 24): Barakah Offshore Petroleum Bhd jumped 10.5% in active trade this morning after the group said it has identified white knights to inject fresh capital into the group and secured pledges from its larger creditors to support its restructuring plan.
At 10.35am, Barakah rose 1 sen to 10.5 sen with 61.77 million shares traded.
The Edge Financial Daily today reported Barakah acting chief executive officer (CEO), Abdul Rahim Awang, as saying that after discussing with the larger creditors, he expects to finalise the debt-restructuring scheme by next month.
"We have spoken to the larger creditors and they are willing to support us. So we have two very good backings, from the white knight and the creditors. The scheme now needs to be finalised, and we are looking at doing that within the next month or so.
Meanwhile, Barakah inked a two-year MoU with Singapore Catalist Board-listed Vallianz Holdings Ltd yesterday for a strategic alliance for both parties to explore business opportunities in Malaysia and the Middle East.
"This is one of the first MoUs we signed after Nik [Hamdan Daud] stepped down (as CEO). I think there will be more MoUs that we are going to sign," he said.
Abdul Rahim said the main purpose of this MoU was to expand the group's market reach by enabling it to make competitive bid for overseas tenders, and both parties are now collaborating to secure a new work order from the Middle East. He, however, declined to reveal further details on the work order.