This article first appeared in The Edge Malaysia Weekly, on September 12, 2022 - September 18, 2022.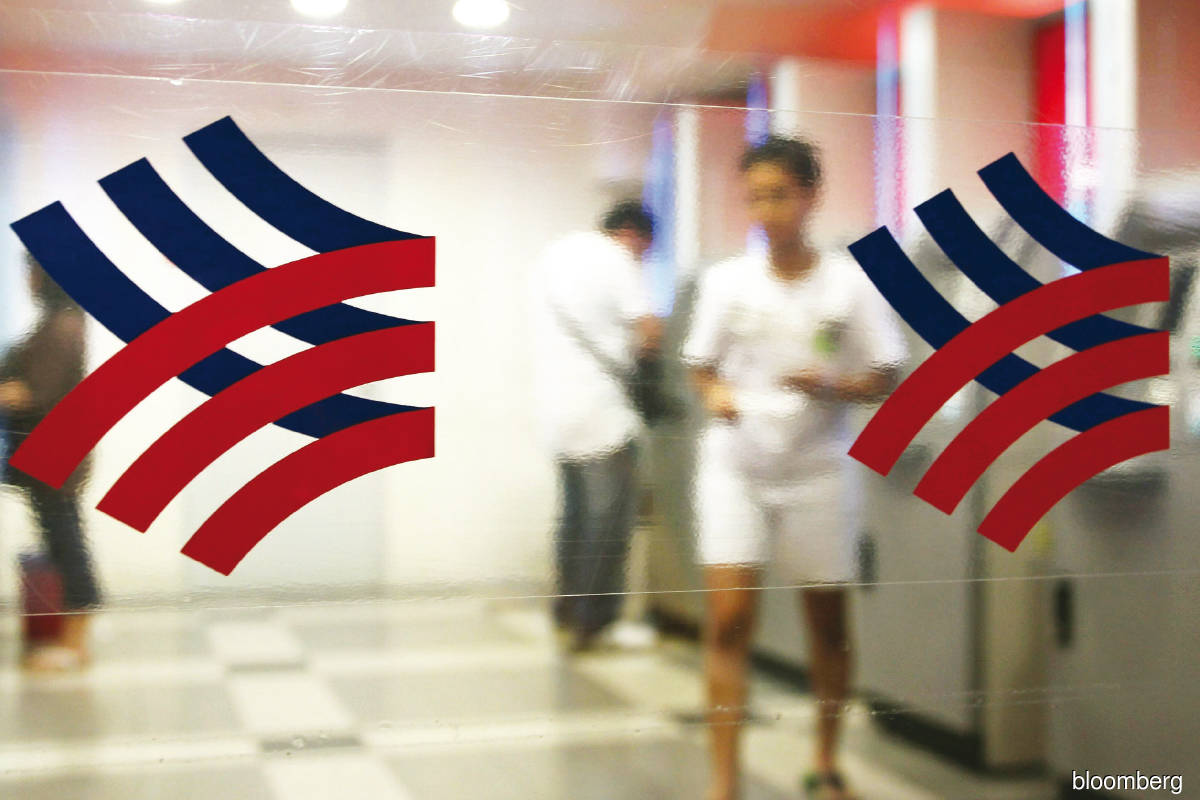 A 25-basis-point hike in the overnight policy rate (OPR) last week — the third this year — and potentially lower provisions should help bolster the earnings of banks this year and the next, but most lenders remain cautious despite having posted decent earnings for the second quarter.
"Banks are keeping a watchful eye on heightened inflation and protracted geopolitical tensions as they head into the second half of 2022. This is reflected in their guarded guidance on loan growth and credit costs despite healthy trends in 2Q2022," RHB Research banking analyst Fiona Leong tells The Edge.
Most banks maintained their 2022 loan growth targets in the mid-single digits even though the sector loans grew a decent 7.4% in the first half of the year on an annualised basis. And, although several banks were able to lower their credit cost guidance for 2022, Leong notes that most — with the exception of Alliance Bank Malaysia Bhd — do not intend to reverse management overlays built up in 2020 and 2021, as they need to remain prudent on asset quality.
Nevertheless, she expects the banking sector's earnings to rise 8.2% this year compared with an earlier forecast of 5.5%, on the back of better net interest margins (NIMs) and lower provisions.
For next year, given the absence of a one-off prosperity tax that hit corporates this year, she expects earnings to expand by a more robust 18.5%. This is slightly lower, however, than an initial growth forecast of 19.4%.
As widely expected, Bank Negara Malaysia raised the OPR to 2.5% last Thursday — notably still below the pre-Covid-19 pandemic level of 3% — as the country's economic growth and inflation gained momentum. Economists are mixed as to whether another 25bps hike is on the cards for Nov 3, the central bank's final monetary policy meeting of the year.
RHB Research economist Chin Yee Sian, in a report last Thursday, sees a 50% probability of another OPR hike in November, but maintains a 2023 OPR forecast of 3%.
As at the end of last Thursday, at least three of the eight local banking groups — Malayan Banking Bhd (Maybank), Affin Bank Bhd and RHB Bank Bhd — had already announced a corresponding 25bps increase in their loan/financing reference rates, effective from Sept 12. They also raised their fixed deposit rates.
Analysts say there is no major concern yet that higher funding costs may offset the positive benefits of the OPR hike on NIMs. While fixed-deposit campaigns are becoming more evident, the pricing remains rational, they note.
"Overall, banks are still net beneficiaries [of the hike]. We're not seeing much attrition from CASA (current accounts and savings accounts) to fixed deposits yet. Competition in the deposits space is still benign so far," Hong Leong Investment Bank (HLIB) Research banking analyst Chan Jit Hoong tells The Edge.
Nevertheless, this may eventually change. "While sector CASA remained stable at 37.6% [of total deposits] in the year-to-date June, some attrition in CASA deposits would be inevitable," RHB Research says in a Sept 8 report.
HLIB Research's Chan estimates that every 25bps OPR hike would expand sector NIM by 5bps to 6bps, which in turn would bump up earnings forecast by 4% to 5% on a full-year basis, without taking into account potential marked-to-market losses and higher defaults. He expects Alliance Bank and Bank Islam Malaysia Bhd to be the biggest beneficiaries of the OPR hike, as they have the highest proportion of floating-rate loans among banks. On the flipside, Affin Bank Bhd and Public Bank Bhd are seen to benefit the least.
Sector still a 'buy'
Most banks reported earnings that were within expectations for the April-to-June quarter. Those that beat expectations were CIMB Group Holdings Bhd, mainly because of lower-than-expected loan loss provisions, Alliance Bank (lifted by writebacks on provisions) and Hong Leong Bank Bhd (boosted by robust contributions from its Chinese associate Bank of Chengdu).
Notably, Bank Islam missed expectations for the third consecutive quarter, owing to weakness in non-financing income and a sharp rise in operating expenses.
Of interest, Maybank and Bank Islam were the only ones of the nine major public-listed banks to have seen an increase in provisions in the first half of the year.
Maybank, the country's largest lender, saw a 22% year-on-year increase in provisions to RM1.75 billion in 1H2022. In 2Q2022, its allowances for impairment losses on loans jumped 59.6% to RM837.55 million.
"This is a pre-emptive provision, and it is supposed to be one-off, particularly affecting segments of oil and gas as well as hospitality," Maybank group president and CEO Datuk Khairussaleh Ramli told reporters. Although the higher-than-expected provisions brought down its earnings (see table), most analysts consider Maybank's earnings to be within expectations, as they see it improving in the second half.
Bank Islam, on the other hand, saw a 65% rise in provisions to RM74.58 million in 1H2022.
Five of the banks — Maybank, CIMB, Public Bank, RHB and Hong Leong Bank — declared dividends in the latest quarter, but only three with sums higher than a year earlier. They were CIMB, with a dividend per share of 13 sen compared with 10.44 sen before, Public Bank (8 sen versus 7.5 sen) and Hong Leong Bank (37 sen versus 35.22 sen).
Meanwhile, most research houses, including RHB Research, Kenanga Research, CGS-CIMB Research, HLIB Research and Maybank Investment Bank Research, continue to have a positive rating on the sector.
"Post-results season, we continue to be optimistic on the banking space, as the sector is expected to showcase resilience in a rising interest rate environment. We opine that the ability for customers to finance their loans would not be a major overall concern, as economic recovery should uplift income levels while current rates are still lower than pre-Covid-19," Kenanga Research's Clement Chua says in a Sept 5 report.
The winding down of various repayment assistance programmes in the first half of the year may cause some blips to banks' gross impaired loan ratio. Chua notes, however, that the accounts at risk typically make up an insignificant portion (less than 3%) of their respective loan books.
"With the lapse of the prosperity tax (cukai makmur) and [more] stable asset quality expectations in 2023, the banks should demonstrate more vibrant profits, which would further fortify dividend returns. Having said that, given that current macros and sentiment, which are affected by ongoing uncertainties, we recommend positioning with names that could provide solid dividend cushions in the near to medium term," he says. His top picks are Maybank and Affin Bank, the latter for potential special dividends from the disposal of Affin Hwang Asset Management Bhd.
Will Chengdu's lockdown hurt Hong Leong Bank?
With the Chinese city of Chengdu having recently gone into an extended lockdown, all eyes are on Hong Leong Bank Bhd (HLBB), as it derives a sizeable portion — just over a fifth — of its earnings from its 18%-owned associate Bank of Chengdu Co Ltd (BOC).
Chengdu, with a population of about 21 million, was one of several cities in China that went into a lockdown on Sept 1 as the country looked to contain a surge in Covid-19 outbreaks.
According to news reports on Sept 8, Chengdu — considered a "megacity" ­— extended the lockdown indefinitely for a majority of its population.
It remains to be seen for now whether HLBB will be negatively affected by this development, analysts say. "It really depends on how long the lockdown would be imposed. As long as it doesn't lead to a lasting dent in the economy, it shouldn't be a long-term concern," Kenanga Research's banking analyst Clement Chua tells The Edge.
In a Sept 2 report, Maybank Investment Bank (MIB) Research says it anticipates a possible negative reaction to BOC's share price.
"We trim HLBB Bank's FY2023 to FY2025 (ending June 30) net profit forecast by 3% to 7% to reflect potential marked-to-market losses from its convertible bonds in BOC and lower earnings growth at BOC," it says. It has maintained a "buy" call on HLBB but lowered its target price to RM23.60, from RM24.90 previously.
"In FY2022, HLBB recognised about RM240 million of marked-to-market gains on its convertible bonds in BOC, which are listed. Taking a more cautious stance, we are assuming the full reversal of these marked-to-market gains," it says.
MIB Research cut its earnings growth forecast for BOC in FY2023 (ending Dec 31) to 5%, from 18% previously. As for FY2024, it cut its earnings growth forecast to 5% from 12%.
The research house notes that the financial impact on BOC will ultimately depend on the length of the lockdown; nevertheless, it notes that BOC's fundamentals are strong.
BOC's operating income in the first half of the financial year ending Dec 31, 2022 rose 17% year on year to RMB9.99 billion, while net profit jumped 32% y-o-y to RMB4.46 billion, contributing to about 24% of HLBB's earnings. Its gross impaired loans ratio stood at just 0.83% as at end-June compared with 1.1% a year earlier, with a very high loan loss coverage of 474%. Loans grew a robust 33% to RMB455.75 billion.
HLBB's net profit in FY2022 (ended June 30) rose a strong 15% y-o-y to RM3.29 billion, driven mainly by a 75% plunge in loan loss provisions and 40.2% surge in BOC contribution. Its net profit for the final quarter of that year surged 31.6% y-o-y to RM907.6 million, which was a quarterly record.
According to Bloomberg data, 14 of the 17 analysts who track HLBB's stock had a "buy" call, while three had a "hold", with the average 12-month target price at RM23.67.  The stock has gained 12% so far this year to close at RM20.86 on Sept 8, giving HLBB a market capitalisation of RM43.53 billion.