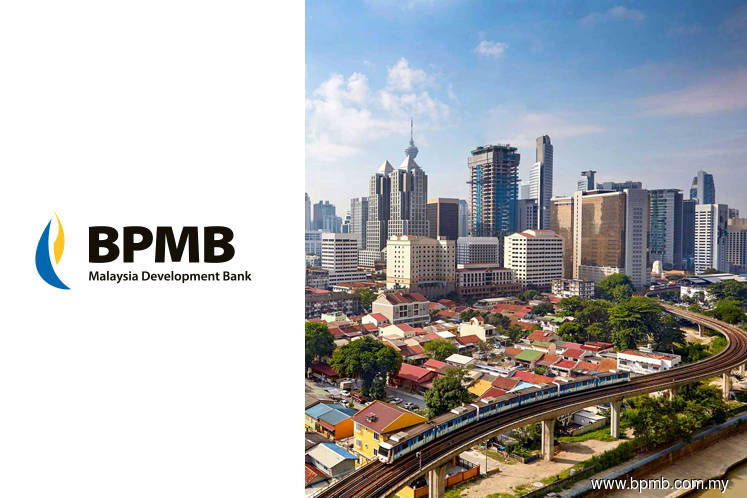 KUALA LUMPUR (March 13): Bank Pembangunan Malaysia Bhd has launched a RM1 billion fund to support the nation's sustainable development target by incentivising more companies to adopt sustainable practices in their business strategies and operations.
Dubbed Sustainable Development Financing Fund (SDFF), the development bank will provide financing at a financing rate subsidy of 2% to companies that demonstrate continuous contribution to the 17 sustainable development goals (SDGs) under the United Nations Development Programme (UNDP). This is part of efforts for Malaysia to achieve all the SDGs by 2030.
The SDFF is one of three funds totalling RM4.5 billion which the Ministry of Finance has mandated Bank Pembangunan to manage in Budget 2019.
"The introduction of the fund is also expected to spur businesses to embark on green growth for sustainability and resilience, particularly in ensuring a balance between the nation's current development needs and the needs to protect its future resources," said Finance Minister Lim Guan Eng at the launch of the new fund today.
"This will lead to strengthened food, water and energy security in the long term, lower environmental risks and ultimately better well-being and quality of life for all, in line with the primary aim of the UNDP's 2030 agenda for sustainable development," he added.
The SDGs, otherwise known as global goals, came into effect in January 2016 and are a universal call to action to end poverty, protect the planet and ensure that everyone can enjoy peace and prosperity.
The 17 goals are built on the successes of the Millennium Development Goals, which ended in 2015, while including new focus areas such as climate change, economic inequality and innovation and sustainable consumption.
Malaysia is committed to support and implement the Agenda 2030 as sustainable development has been at the heart of the nation's development approach since the 1970s, with an emphasis on eradicating poverty, providing a universal access to education and caring for the environment.
Non-profit think tank Bertelsmann Stiftung reported Malaysia's 2018 SDG index score of 70, ranking 55th out of 156 countries and second within Asean.
While Malaysia has made progress on some SDGs, including reducing poverty, decent work and economic growth, as well as industry innovation and infrastructure, the report found that Malaysia has stagnated in critical areas, such as sustainable cities and communities.
"While there are countless drivers and motivating factors to achieve our nation's sustainable development ambitions, there is a general consensus globally that current funding approached are insufficient to achieve sustainable development," said Bank Pembangunan chairman Datuk Zaiton Mohd Hassan.
"The setting up of the SDFF is timely given the past funding approach is insufficient to ensure sustainability of our resources and inclusiveness in the distribution of the nation's prosperity in tandem with economic growth.
"We must intensify our efforts to accelerate Malaysia's progress towards achieving the SDGs and this can only happen when we design our development aspirations to synchronise with our future sustainability," she added.