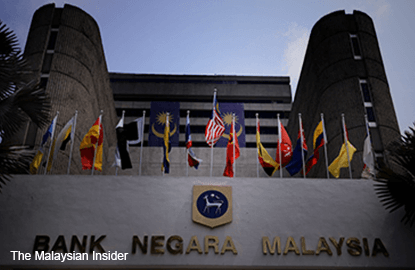 KUALA LUMPUR (Jan 7): The international reserves of Bank Negara Malaysia (BNM) fell 17.8% to US$95.3 billion as at Dec 31, 2015 from US$115.9 billion a year ago.
In ringgit terms, the reserves' position was higher at RM409.1 billion compared with RM405.4 billion as at end-December 2014. The international reserves were also higher compared with US$94.9 billion as at Dec 15, 2015.
"The international reserves remain ample to facilitate international transactions. As at Dec 31, 2015, the reserves are sufficient to finance 8.5 months of retained imports, significantly higher than the three-month international threshold," said BNM in a statement today.
"The reserves' level is also adequate to meet external obligations with a reserves to short-term external debt coverage of 1.1 times. It is important to note that not all short-term external debt creates an immediate claim on reserves given the external assets and export earnings of borrowers," it added.