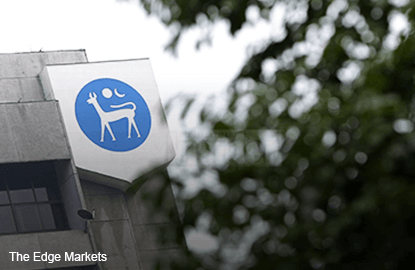 KUALA LUMPUR (Jan 18): Bank Negara Malaysia is expected to maintain its overnight policy rate (OPR) at 3% this year to support the country's economic growth and manage inflation expectation, according to Socio-Economic Research Centre (SERC).
SERC executive director Lee Heng Guie said Bank Negara might be compelled to cut the OPR if quarterly gross domestic product (GDP) growth falls below 4% from a year earlier. Lee, however, said the country's GDP growth is unlikely to fall below 4%.
"If GDP growth is seriously under threat, slipping below 4%, Bank Negara may be compelled to cut interest rates, even at the expense of a much weaker ringgit.
"GDP outlook remains positive but not too exciting. We expect the Malaysian economy to continue growing at 4.3% in 2017 and 4.6% in 2018," he said. For 2016, Lee said SERC's estimated Malaysia GDP growth was at 4.2%.
In 2016's third quarter, the country's GDP grew 4.3% from a year earlier.
In November 2016, Bank Negara maintained the OPR at 3%.
Tomorrow (Jan 19), the central bank will announce its latest monetary policy before announcing the country's fourth quarter GDP numbers on Feb 16.
Today, Lee said higher US interest rate expectation and the weaker ringgit constrained Malaysia's monetary easing outlook. He said the decisive factors for further easing would be GDP momentum and the ringgit's stability.
Meanwhile, Lee said SERC expected the effect of Bank Negara's ringgit-stabilisation measures to be seen in the first half of this year.
He expects the ringgit to trade around 4.2000 to 4.4000 against the US dollar by end of 2017. Today, the exchange rate was 4.4465 at 3:19pm, Bloomberg data showed.
Lee said: "Ringgit will continue to remain under pressure as influenced by capital outflow volatility, expectation of higher US interest rates, Bank Negara interest rate policy and inflation."