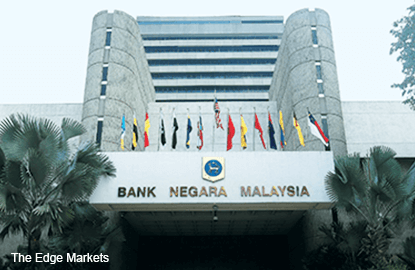 KUALA LUMPUR (Oct 19): Bank Negara Malaysia (BNM) has come out to say that its independence to take administrative actions against parties that breach laws governing financial services remains intact.
In a statement today, the central bank said it holds power to take administrative actions against parties found to have breached the Financial Services Act 2013 and Islamic Financial Services Act 2013.
BNM added that although these actions may be initiated concurrently with criminal proceedings initiated by the Attorney General's chambers, the administrative actions were separate from the latter.
"The bank would take enforcement actions, also known as administrative actions, on parties that are found to have transgressed or have not complied with the rules and regulations issued under these laws," it said.
"These actions may be taken concurrently with, and are separate and distinct from, criminal proceedings that are under the sole purview of the Attorney General," it added.
BNM said some of the administrative actions that may be implemented against a party found to have breached both laws are the imposition of monetary penalties, issuance of an order to comply, making restitution to any person aggrieved by a breach, public and private reprimands and an order to take steps to mitigate or remedy a breach.
"This is to ensure the integrity of, and confidence in, the financial system," it added.
The Malaysian Economic Association (MEA) earlier today issued a statement expressing its concern over a perceived doubt on the independence of BNM and Governor Tan Sri Dr Zeti Akhtar Aziz amid investigations into state-owned 1Malaysia Development Bhd.
The association said such sentiment was likely to create the impression BNM was in danger of losing its powers, or that its governor would no longer be independent, unlike other central bank governors.
It added that if such an impressions were left to persist, it would affect the economy as it would erode confidence among investors and the international community, as well as result in negative consequences on the integrity of the banking and financial system.
MEA also said that the central bank's independent role in conducting monetary policy and enforcement of regulatory functions must be coordinated closely with the government.