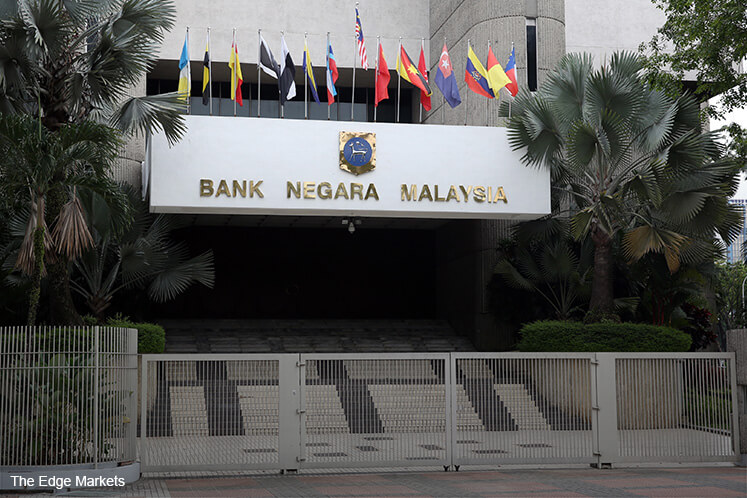 PUTRAJAYA (Aug 30): Bank Negara Malaysia was "basically insolvent" in the early 1990s after suffering losses from foreign exchange trading, the five-member Royal Commission of Inquiry formed to investigate the alleged losses at the central bank was told today.
"About late 1993, or early 1994 Tan Sri Lin See Yan, who was the Deputy Governor of BNM, met me at my office and told me that BNM was basically insolvent largely due to forex losses," said former Ministry of Finance (MoF) deputy secretary-general Tan Sri Clifford Francis Herbert.
He was one of the witnesses called in the fourth day of the inquiry's hearing today.
"We discussed how to solve this problem and agreed that the Ministry of Finance would transfer its holdings of Tenaga Nasional (Bhd) and Telekom Malaysia (Bhd) shares to BNM at a nominal price and BNM would then revalue the shares on a marked to market basis in BNM's balance sheet," he added.
When asked to clarify, Herbert said insolvent in this context meant that the bank's liabilities exceeded its assets.
Prior to Herbert's testimony, former MoF sec-gen Tan Sri Mohd Sheriff Mohd Kassim told the RCI that former BNM Governor — the late Tan Sri Jaffar Hussein — had asked for a letter of support from him on behalf of the government in 1994, to make a commitment to bail out the central bank should it suffer any financial losses.
"On Mar 16, 1994, I received a letter from the governor of BNM Tan Sri Jaffar Hussein addressed to me, asking me to write him with a Letter of Support stating that the government would give BNM a commitment to cover any financial shortfalls that the bank may suffer," Sheriff said.
Sheriff added that he replied to the governor's letter on the same day, confirming that the government would provide them the requested financial support.