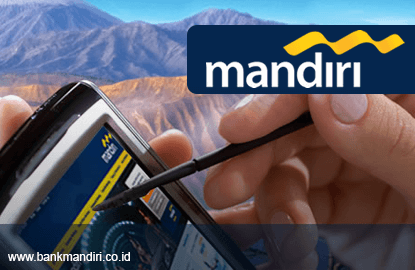 This article first appeared in
The Edge Malaysia Weekly
, on March 27 - April 2, 2017.
INDONESIA's largest banking group by assets, PT Bank Mandiri (Persero) Tbk, is looking to expand into Malaysia, the Philippines and Hong Kong as part of a plan to substantially increase its presence in Asean by 2020.
In Malaysia, it hopes to open its first bank branch by the end of this year. This would make it the first full banking player here from Indonesia.
"Our plan is to start in Malaysia first, after that to the Philippines, and then to Hong Kong," its Jakarta-based corporate communications head Ahmad Reza tells The Edge in Kuala Lumpur.
The expansion will not be through mergers and acquisitions, he says, adding that Bank Mandiri would rather set up its own branches in these markets.
Stronger regional expansion is one of the initiatives set by president and CEO Kartika Wirjoadtmodjo in his corporate strategy for the group that runs from now to 2020. Kartika took on the top job a year ago, replacing Budi Sadikin, who left after a 10-year term. Under Budi, the group had ambitions to be among the top three Asean banks, in terms of market capitalisation, by 2020.
Bank Mandiri, which is 60% owned by the Indonesian government, has been slow in expanding in the region compared with its peers in other markets. While it already has a presence in some form or another in Malaysia, Singapore, Hong Kong, the Cayman Islands, Timor-Leste, China (Shanghai) and the UK (London), it does not have a full  banking operation in any of them.
In Malaysia, the central bank issued a commercial banking licence to Bank Mandiri in 2009. To date, however, it has yet to operate as a full banking player as it says the requirements set out by Bank Negara Malaysia, including the capital requirements, are too restrictive.
Bank Mandiri currently only runs a remittance business in Malaysia under its subsidiary Mandiri International Remittance Sdn Bhd (MIR), which was incorporated in March 2009.
Last August, however, Bank Negara and Indonesia's financial services authority, Otoritas Jasa Keuangan (OJK), inked a bilateral agreement to provide greater access to qualified lenders from both countries to fully operate in the respective jurisdictions. The yet-to-be-identified qualified lenders are referred to as Qualified Asean Banks (QABs).
Bank Mandiri is currently waiting for OJK's approval to be appointed a QAB, before sending a formal application to Bank Negara to operate as a full banking player, says Ahmad.
The bank expects to be able to set up its first branch in Malaysia, in the vicinity of the Kuala Lumpur city centre, by year end, he adds.
"But all this will depend on OJK, and also on Bank Negara. In our first year, maybe we will have a separate entity to run the bank. So, there will be two subsidiaries in Malaysia — one for remittance services and the other for banking services," says Ahmad.
The group plans to eventually do retail banking in Malaysia. "For the first year, maybe we will serve our corporate clients from Indonesia who have operations in Malaysia, and then, we will expand to [serve] the retail segment," he explains.
MIR president director Wahyu Surahmat says the group runs the remittance business out of 13 offices in Peninsular Malaysia, serving the large number of Indonesian workers here. According to the Indonesian Embassy, the number of documented workers alone stood at around 1.3 million as at mid-2016, he says.
"For the remittance business, we plan to add one more office this year, in Klang, and one collection point at the embassy office. Next year, we plan to expand to Sabah and Sarawak," Wahyu reveals.
He says the remittance business has been on an upward trend since MIR started operations in 2010. Things may, however, get tougher from this year amid increasingly stiff competition from other remittance players and as the sluggish economic environment and higher cost of living affect foreign workers. He says foreign workers now tend to delay their transactions and send smaller amounts home.
Last year, the number of transactions handled by MIR was 42% higher than in 2015, while the transaction volume grew 27% to about RM300 million. This year, Wahyu says he expects a 30% year-on-year increase in both the number and volume handled.
Unlike other remittance players, MIR does business only for the Indonesian corridor. "We may add one or two new corridors … maybe the Nepal or Bangladesh corridor, or the Philippines. We also plan to build our own mobile application for remittance purposes, and this will be done maybe in the second quarter," he says.
Last year, Bank Mandiri reported a 32.1% drop in net profit to IDR13.8 trillion as provisions for bad loans doubled from a year ago. Its assets stood at IDR1,038.7 trillion and it had 2,599 branches in Indonesia alone.