This article first appeared in The Edge Malaysia Weekly, on August 31, 2020 - September 06, 2020.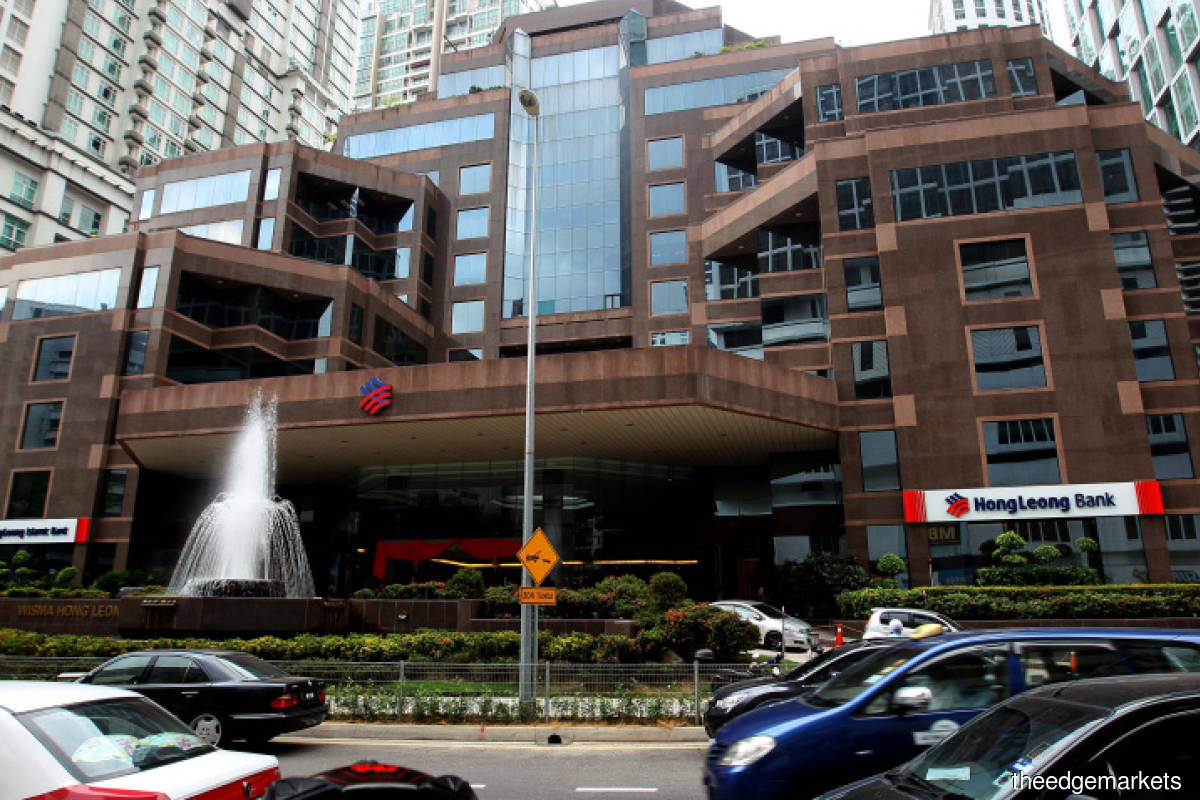 AS expected, most of the banks saw a sharp fall in earnings for the April-to-June quarter, hurt by higher loan loss provisions — including pre-emptive provisioning — and the recognition of a one-off modification loss, as well as net interest margin (NIM) squeeze as a result of cuts in the overnight policy rate.
Nevertheless, the earnings were more or less within analysts' expectations.
Of the 10 listed banks, all saw a quarter-on-quarter decline in net profit, with the exception of Hong Leong Bank Bhd, AMMB Holdings Bhd and Alliance Bank Bhd. Earnings fell year on year for all except Alliance Bank.
Only Malaysia Building Society Bhd (MBSB) reported a loss, for the second consecutive quarter. It posted a 2QFY2020 net loss of RM12.51 million, owing to a sizeable modification loss of RM512.61 million, the highest among the banks.
Under the MFRS 9 accounting standard, all banks had to incur a one-off modification loss in this quarter as a result of not accruing interest/profit on the deferred instalments of hire purchase and Islamic fixed-rate financing under the six-month loan moratorium that started in April.
Notably — and a disappointment to investors — none of the banks except for Hong Leong Bank declared a dividend that quarter. Interestingly, for investor-darling Public Bank Bhd, it was the first time since FY2005 that it declared no interim dividend for that period.
Investors tend to buy or hold on to banking stocks mainly for dividends. Last year, most of the lenders with a Dec 31 financial year-end — Malayan Banking Bhd (Maybank), CIMB Group Holdings Bhd, Public Bank and RHB Bank Bhd — declared dividends that quarter.
Hong Leong Bank, which has a June 30 financial year-end, recommended a final dividend per share of 20 sen for the quarter, bringing total DPS for the full year to 36 sen, which works out to a conservative payout ratio of 30%. Its DPS was 50 sen in the previous year.
Analysts think some of the banks may defer dividends to the final quarter, once they have a better idea of how the rest of the year may pan out. For now, there are still too many Covid-19-related uncertainties. Last month, Bank Negara Malaysia told analysts it had no plans to impose a blanket ban on dividend payments and that bank dividends would instead be assessed on a case-by-case basis.
Maybank, for one, the largest of the lenders by assets, told analysts it would consider paying a final dividend, but the quantum would be decided only after discussing with the regulator.
"Despite the absence of an interim dividend, we believe that Maybank's dividend policy of a 40% to 60% payout is achievable for FY2020 based on its high common equity tier-1 (CET-1) capital ratio of 15.4% at end-June, which was significantly above the minimum regulatory requirement of 14.5%, and the possibility of reinstating the dividend reinvestment plan to reduce the effective dividend payout. Our projected DPS of 35 sen for FY2020 [versus 64 sen in FY2019] is based on a dividend payout of 59%," CGS-CIMB Research says in an Aug 28 report.
All in, the April-to-June quarter was tough for lenders, as this was when the full impact of the Movement Control Order, which was imposed on March 18 as a result of the unprecedented Covid-19 pandemic, was felt. The economy contracted 17.1% y-o-y versus the marginal growth of 0.7% in the first quarter.
Maybank chairman Datuk Mohaiyani Shamsudin says the quarter has been one of the most challenging for the group. According to the bank's president and CEO Datuk Abdul Farid Alias, the outlook still remains uncertain.
"I would like to think [the worst is over]. But it will depend on what is beyond our control — the develop­ment of the pandemic, as well as the US-China trade war," he says, when asked about the banking sector's prospects. "We believe the economy will improve in the second half. The data we have today [shows that] the worst, from an economic standpoint, was in 2Q."
Last Friday, Prime Minister Tan Sri Muhyiddin Yassin said the Recovery MCO period would be extended to Dec 31.
On the bright side, banks' asset quality, as indicated by the gross impaired loan ratio, remained stable, given that the loan moratorium is still in place, while their CET-1 ratio remained above the minimum regulatory requirement.
Meanwhile, strong investment gains in the April-to-June quarter helped prop up some of the banks' earnings, including that of AMMB.
AMMB's net profit for the first quarter of the financial year ending March 31, 2021 (1QFY2021), at RM365.17 million, was down 6.7% y-o-y but up a strong 47.5% q-o-q, coming in slightly above analysts' expectations. It accounted for 37% of analysts' consensus forecast for the full year. Group non-interest income jumped 26% y-o-y in 1QFY2021, led mainly by strong trading gains.
Maybank Investment Bank Research maintained a "buy" call and target price of RM3.85 on the stock, but did not revise upwards its earnings forecast for AMMB, as it thinks provisions will rise in the coming quarters whereas investment gains may not be sustainable. AMMB closed at RM2.92 last Friday
Provisions to remain elevated
CIMB Group, which released its results last Friday evening, the last of the lenders to do so, reported a 2QFY2020 net profit of RM277.08 million, down 81.6% y-o-y and 45.4% q-o-q, on sharply higher provisions and a modification loss of RM212.27 million.
Provisions stood at RM1.47 billion compared with RM967.59 million in the preceding quarter and RM329 million in the year-ago quarter.
Its underlying business remained resilient, however, with loans and deposits growing 3.9% and 7.8% respectively.
"We expect continued weaker performance for the remainder of 2020, in line with uncertain economic conditions as we recognise elevated provisions arising from the impact of macroeconomic variables under MFRS 9 and take impairments on specific accounts outside Malaysia to strengthen our financial position," group CEO Datuk Abdul Rahman Ahmad said.
CIMB Group's gross impaired loan ratio deteriorated to 3.6% from 3.1% as at end-2019. Declining to comment on specific names that could affect the group's asset quality, its chief financial officer Khairul Rifaie said at a press conference that there were "two chunky" borrowers from the oil and gas sector. It has been widely reported that the group has exposure to troubled Singapore-based O&G traders Hontop Energy Pte Ltd and Hin Leong Trading Pte Ltd.
Maybank's 2QFY2020 net profitfell below the RM1 billion level for the first time in a long while, coming in at RM941.73 million — down 51.5% y-o-y and 54.1% q-o-q. This was mainly because of a net modification loss of RM314 million and a surge in loan loss provisions, which included a pre-emptive provisioning of RM1.1 billion. Provisions stood at RM1.74 billion — the highest of the banks in terms of absolute amount that quarter — compared with RM961.67 million in the first quarter and RM391.6 million in 2QFY2019.
Given the uncertain outlook, Maybank revised its headline key performance indicator for return on equity to about 7.5% for the full year. It expects loan loss provisions to remain elevated.
"We expect its tight cost control to help limit the increase in overheads and partly offset the negative impact from weaker revenue and higher loan loss provisions in 2HFY2020," says CGS-CIMB Research, which has a "hold" call on Maybank's stock, with a target price of RM7. The stock closed at RM7.33 last Friday.
Public Bank's 2QFY2020 net profit fell 24.8% y-o-y and 24.6% q-o-q to RM1 billion, affected by a net modification loss of 498 million. Provisions more than doubled to RM153.74 million from RM61.39 million in the first quarter.
As for Alliance Bank, its net profit for the first quarter of the year ending March 31, 2021 (1QFY2021) rose a solid 36% y-o-y mainly because of the absence of an impairment loss of RM49.4 million for financial investments that was booked in the year-ago quarter. Net profit rose 6.4% q-o-q on the back of a 3.4% drop in provisions. Analysts say it had an immaterial modification loss impact.
Meanwhile, Hong Leong Bank's net profit for the final quarter, at RM569.42 million, fell 10.5% y-o-y, owing mainly to a net modification loss of RM142 million, but was up slightly by 6.5% q-o-q. For the full year, net profit fell 6.4% to RM2.5 billion whereas revenue grew a marginal 1% to RM4.78 billion.
RHB Bank's 2QFY2020 net profit, at RM400.77 million, was down 34.9% y-o-y, also owing mainly to a net modification loss of RM392.4 million.
Affin Bank, the smallest of the lenders, reported a net profit of RM69.4 million for 4QFY2020, down a sharp 56.8% y-o-y and 45.5% q-o-q on a relatively sizeable modification loss of RM79.73 million. Interestingly, provisions fell 54% q-o-q to RM53.83 million. Meanwhile, BIMB Holdings, which owns Bank Islam Malaysia Bhd, saw net profit fall 21.6% y-o-y and 26.9% q-o-q to RM153.03 million.
As for MBSB, which reported a 2QFY2020 net loss of RM12.5 million, its group president and CEO Datuk Seri Ahmad Zaini Othman notes that the modification loss of RM512.61 million was a significant amount, owing to the sizeable portfolio contracted at fixed rate financing. "However, we hope to start seeing the unwinding of these modification losses next year," he says. Its provisions for the quarter fell significantly to RM53.87 million compared with RM291.78 million in 1QFY2020.