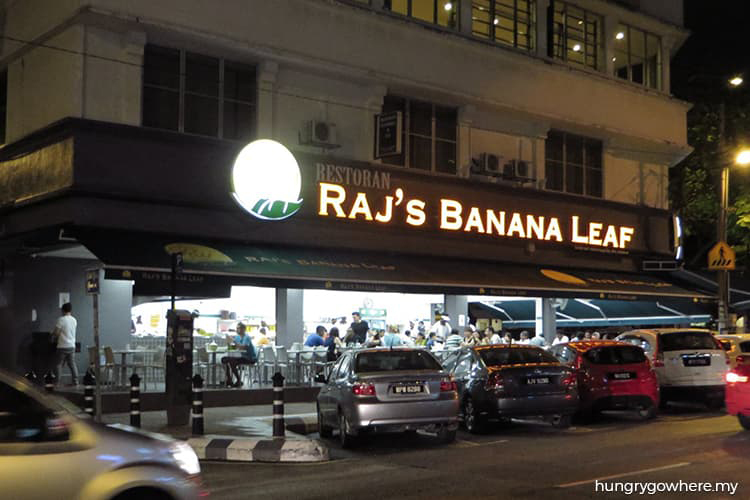 KUALA LUMPUR (June 11): The knife has fallen on Raj's Banana Leaf in Bangsar. Kuala Lumpur City Hall (DBKL) has decided to revoke the restaurant's operating licence.
DBKL Licensing and Petty Traders Development Department director Anwar Mohd Zain told StarMetro that "the committee that deliberated on the issue, chaired by Socioeconomic Development executive director Datuk Ibrahim Yusoff last Friday, made the decision to revoke the licence".   
"We went through their explanation and they gave their point of view. The committee [then] decided it is best to revoke the licence,' said Anwar.
Raj's Banana Leaf Restaurant in Bangsar "burst" into the "limelight" when a video showing some of its workers washing utensils in a puddle of water in a pothole outside the eatery was widely circulated on social media more than a week ago.
Its licence was very rapidly suspended after that but the fate of the restaurant took a further dive when Kuala Lumpur Mayor Tan Sri Mohd Amin Nordin later said he was "pushing" for the restaurant's licence to be revoked.
Amin Nordin said he wanted "the place shut down permanently to send a strong message to all eateries in the Kuala Lumpur".
"I want to send a strong message to everyone that this is unacceptable.
"We have been too kind, and that's why we have all this bad practices. This type of news is giving the city a bad name."
A show-cause letter was also by DBKL to the proprietors of the restaurant to explain their unhygienic practices.
Anwar also clarified that only the licence for Raj's Bangsar branch has been revoked and its other branches in the Klang Valley are not affected.