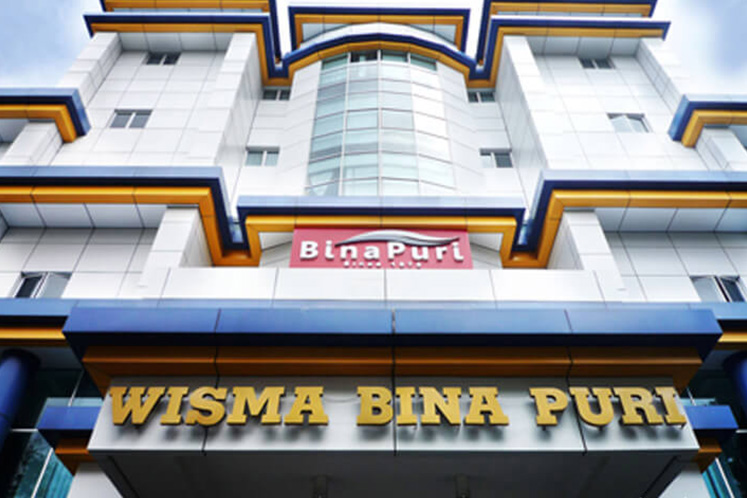 KUALA LUMPUR (March 1): Bina Puri Holdings Bhd announced today it has received a notice in writing from Messrs Baker Tilly Monteiro Heng on their resignation as the company's auditor, which took effect on Feb 26.
"The resignation is on a voluntary basis as the company would wish to appoint a new auditor to audit the financial statements for the financial year ended 31 December 2018 (FY18)," Bina Puri's stock exchange filing read.
"Save for the above, the board is not aware of any matters that need to be brought to the attention of the shareholders of the company. The company will appoint another audit firm as the new auditor of the company," it added.
Baker Tilly was reappointed as Bina Puri's auditor at the latter's last annual general meeting (AGM) held on June 28 last year, a post it would have held till the conclusion of the company's next AGM if not for its resignation.
For FY18, Bina Puri's net profit fell 84% to RM520,000 from RM3.31 million a year before, as taxation jumped 77% to RM13.74 million from RM7.78 million previously. Revenue for the period shrank 35% to RM709.86 million from RM1.1 billion on reduced volume of construction works.
However, Bina Puri said it achieved a higher profit before tax of RM33.1 million for the year compared with the previous corresponding year's RM20.2 million. "The improved performance was mainly contributed from higher sales of development properties for The Opus on Jalan Tallala in Kuala Lumpur, Jesselton View and One Jesselton projects in Kota Kinabalu and The Valley, Karak @ Bentong in Pahang," it said.
The weaker full-year earnings were recorded after Bina Puri's final quarter incurred a net loss of RM1.27 million compared to a net profit of RM1.96 million in the year-ago quarter, as tax doubled to RM6.99 million from RM3.38 million. Revenue for the quarter declined 42% to RM183.01 million from RM316.02 million.