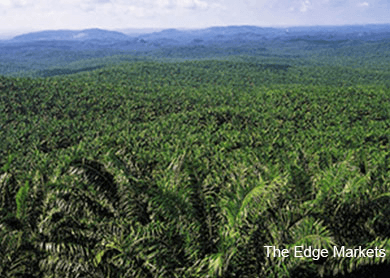 Plantations sector
Maintain neutral. The government targets to raise the biodiesel mandate from B7 to B10 effective October 2015. According to Minister of Plantation Industries and Commodities Datuk Amar Douglas Uggah Embas, the meetings with stakeholders such as planters will be concluded by end-June and the ministry will finalise the papers on the implementation for submission to the Cabinet by then.
The implementation of the B10 biodiesel programme is expected to soak up an additional 300,000 million tonnes of palm oil to one million tonnes per annum.
Positive to the sector, as the implementation of B10 will lift palm oil consumption by 300,000 million tonnes per year, equivalent to about 13.6% of Malaysia's palm oil stock level at end-April.
The catalyst would be the implementation of a higher biodiesel mandate in Indonesia and Malaysia, and the weather uncertainties revisited, resulting in supply distortion, hence boosting prices of edible oil.
Risks include higher-than-expected soybean yield and soybean planting, resulting in lower soybean prices, hence prices of crude palm oil (CPO), India imposing higher import duty on CPO, and the escalating production costs.
B10 biodiesel implementation aside, we note that several other developments such as a weak ringgit against the US dollar are aiding the recent palm oil price rally.
We maintain our average CPO price projections of RM2,300 per million tonnes and RM2,400 per million tonnes for 2015 and 2016 respectively for now, pending further developments of the El Nino phenomenon.
Year-to-date, CPO spot price averaged at RM2,223 per million tonnes. — Hong Leong Investment Bank Research, June 9
This article first appeared in The Edge Financial Daily, on June 10, 2015.