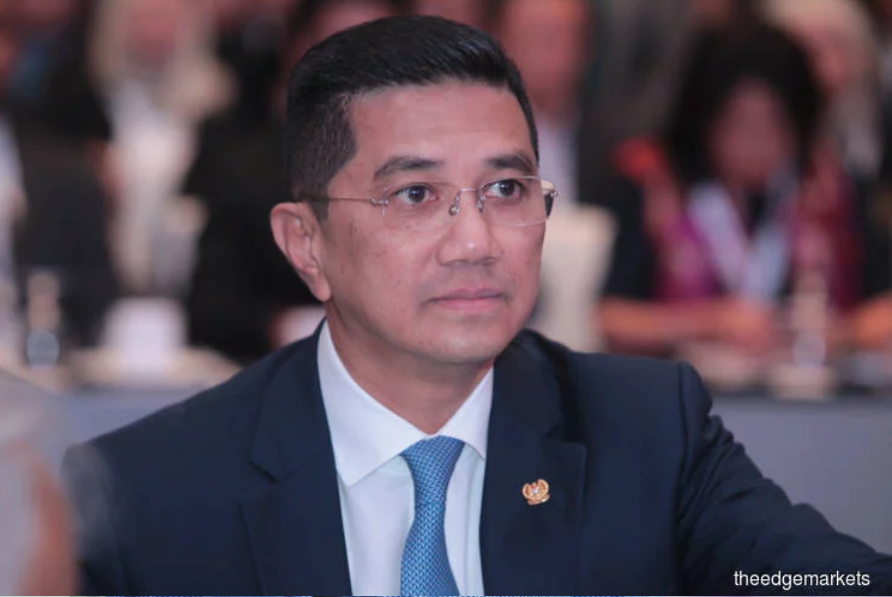 KUALA LUMPUR (Feb 23): PKR deputy president Datuk Seri Mohamed Azmin Ali, who is also the Economic Affair Minister, is said to have decided to leave his political party.
"As far as I know today, Datuk Seri Azmin Ali has left (Parti) Keadilan, and there is a possibility of PPBM (Parti Pribumi Bersatu Malaysia) leaving PH (Pakatan Harapan). That's all," MIC president Tan Sri S Vigneswaran told reporters after the dinner which was attended by members of Barisan Nasional and PAS together with PPBM and PKR tonight.
Vigneswaran was responding to questions on the meeting, which came on the heels of recent pressure by Pakatan Harapan leaders on Prime Minister Tun Dr Mahathir Mohamad to fix a date for him to pass the baton on the premiership.
Speculation is rife that PPBM, which Dr Mahathir is the chairman, is in talks with opposition coalition Barisan Nasional and Islamist party PAS to form a unity government. This happenned when tensions mounted between PPBM and other parties in the PH coalition on Mahathir's tenure as prime minister.
Azmin has openly expressed his support towards Dr Mahathir to remain as the prime minister until the next general election.
Azmin's exit could mean an exodus of some PKR MPs to the opposition coalition, should PPBM's ties with other parties in PH sour.
Separately, UMNO secretary general Tan Sri Annuar Musa told the media that it is "very likely" a new coalition will soon emerge.
He, however, stressed that UMNO will remain as a political party, amid questions whether it will join the breakaway party PPBM.
Annuar also concurred that Mahathir will make further announcements on the matter.
On Friday (Feb 21) after the PH presidential council meeting, Mahathir did not announce a date for him to step down. Today, more than 20 vehicles that are believed to belong to some senior politicians were seen entering the Istana Negara compound shortly before 6pm.
The sighting follows a flurry of meetings that took place in the Klang Valley among political parties as speculation mounts that a new government may be very soon comprising Bersatu, a bloc of PKR MPs, certain Umno MPs, Gabungan Parti Sarawak (GPS), and Parti Islam Se-Malaysia.
Pakatan Harapan formed the government in May 2018 after winning the 14th general elections. The coalition seems to be at risk of breaking up.