This article first appeared in The Edge Financial Daily, on September 4, 2018.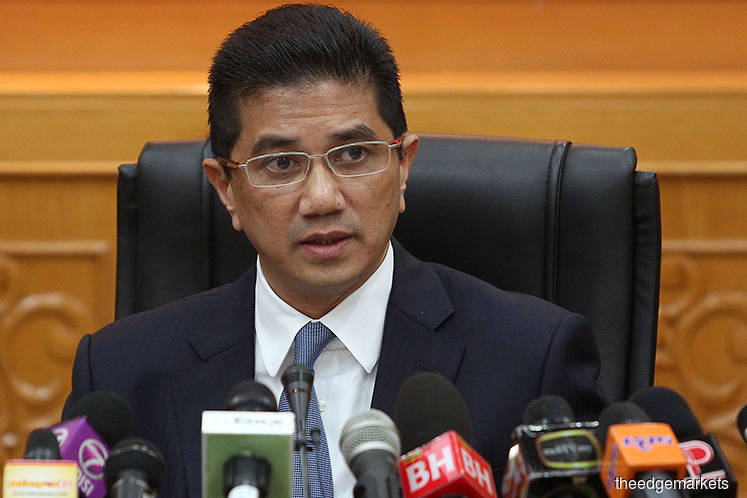 KUALA LUMPUR: The Kuala Lumpur-Singapore high-speed rail (HSR) project has been deferred indefinitely and no compensation needs to be paid for this deferment, according to Economic Affairs Minister Datuk Seri Mohamed Azmin Ali.
This ends the confusion over whether the mega infrastructure project is to be deferred or cancelled.
Noting it as "a positive development" after a series of negotiations he had with the Singapore government, especially with the minister in charge of infrastructure, Mohamed Azmin said both countries had reached a consensus on how to resolve the issues surrounding the HSR project.
"After having a few discussions, the Singapore government has agreed to accept our opinion to defer the project [indefinitely] as we are confident that Malaysia's economy will [eventually] improve," Mohamed Azmin told reporters on the sidelines of the Selangor state legislative assembly sitting yesterday, as shown in a video uploaded by Malaysiakini.
He explained the decision to defer the project is because it is acknowledged that the project would provide benefits to both countries, such as establishing a stronger network that will enable longer-term economic growth.
However, the current economic situation in Malaysia does not allow the country to continue with the project, he said.
"In my meeting with Singapore's prime minister ... both countries have agreed to defer the project and there is no compensation needed to be paid during the period of deferment," said Mohamed Azmin. He added that compensation will only need to be paid if the project is cancelled after the deferred period, which had yet to be set.
However, when asked to respond to Mohamed Azmin's statement, a spokesman for Singapore's ministry of transport said both sides are still in discussions concerning Malaysia's request to defer the project.
"We hope to reach a mutually acceptable outcome soon," the spokesman said in an email reply to Bernama yesterday.
On Saturday, The Edge Malaysia weekly reported that the HSR project, costing RM110 billion, would be deferred without penalty on either nation. The weekly wrote, citing sources, that the agreement was reached in the spirit of good neighbourliness as the Singapore government recognises the strain the project would place on Malaysia's finances.
The weekly also noted the legally binding agreement between the two nations for the project, signed in 2016, contains no provision for such a postponement.
After the 14th general election, Prime Minister Tun Dr Mahathir Mohamad had announced he would scrap several costly infrastructure projects, while placing a few others on review, as he seeks to address the government's debt.