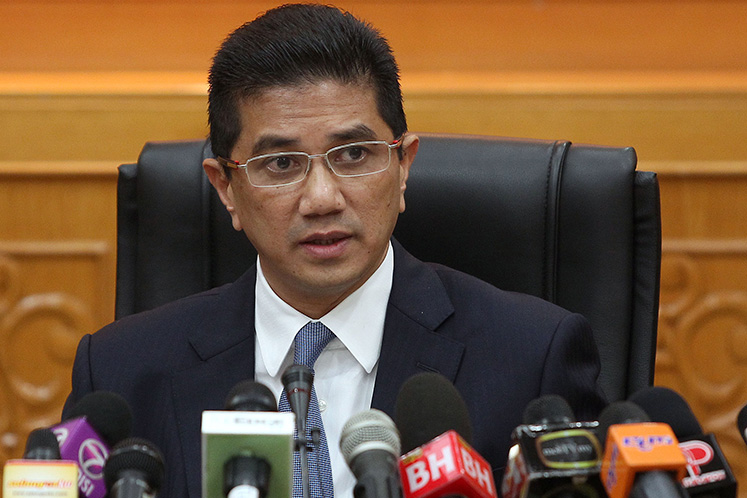 KUALA LUMPUR (June 11): Economic Affairs Minister Datuk Seri Mohamed Azmin Ali has issued a statement to deny that he was one of the two parties engaging in gay sexual acts captured in three video clips which have gone viral on social media since yesterday.
In the statement, Azmin denied he was involved, adding that it was a "nefarious plot" to assassinate his reputation and character, and an attempt to destroy his political career.
"Judging from recent political developments, this is clearly the latest in a series of concerted attempts over the past few months to vilify me, which includes intimidation against the safety of my family and I in the final week of Ramadhan, and vile and baseless accusations of corruption," said the Minister.
While condemning the development and labelling it as part of "gutter politics", Azmin said he has contacted his lawyers to take appropriate legal action against those who have made the claim that he was one of the parties.
"I will not submit to these cowardly acts and heinous attempts to distract the public from the pressing concerns of the nation and the successes of the Ministry of Economic Affairs in the planning and implementation of national development policies that are sustainable and inclusive" said Azmin and added that he will avail himself to all legal means to expose the culprits.
Earlier today, an individual going by the name of Haziq Aziz made "a sworn confession" that he was one of the parties depicted in the video, claiming the other party was a Federal Minister.
Haziq said the video was filmed without his consent, and that it was taken at Hotel Four Points in Sandakan on May 11 during the Sandakan by-election.