This article first appeared in The Edge Financial Daily, on January 25, 2018.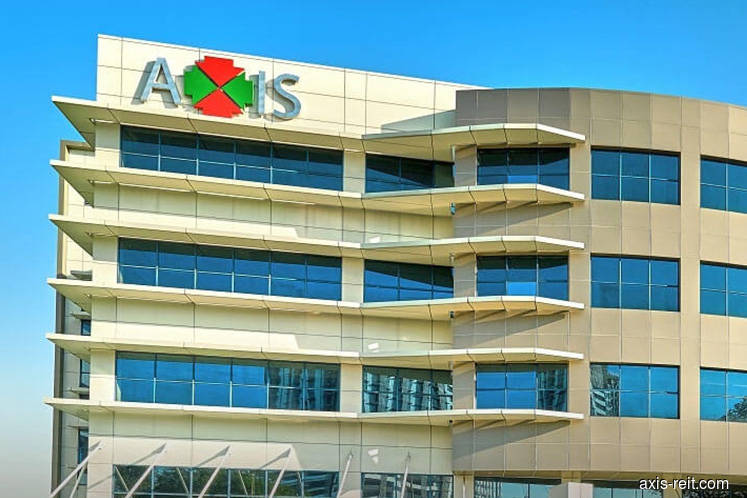 Axis Real Estate Investment Trust
(Jan 24, RM1.42)
Maintain hold with a lower target price of RM1.48: After stripping out revaluation gains of RM30.4 million, a loss on the disposal of Axis Eureka of RM400,000, a fair value change in derivatives of RM200,000 and a net gain on financial liabilities measured at amortised cost of RM1.2 million, Axis REIT's financial year 2017 (FY17) core net profit rose by 1.1% year-on-year (y-o-y) to RM91.2 million. This was largely in line with our and Bloomberg consensus expectations, making up 97% and 98% of the respective full-year estimates.
Additional contributions from newly acquired the Kerry Warehouse, Johor, and the Wasco Facility, Kuantan (acquisitions completed in the third quarter of FY17 [3QFY17] and 4QFY17 respectively), as well as higher portfolio rental reversion rates (+6% y-o-y) have offset the short-term loss of income from Pasir Gudang Logistics Warehouse 1, the D21 Logistics Warehouse and Axis Eureka (due to disposal). Meanwhile, portfolio occupancy rates came in slightly stronger at 91.1% as at end-4QFY17 (versus 90% as at end-3QFY17). All in, its FY17 bottom line still grew by 1.1% y-o-y.
Approximately 16.6% of Axis REIT's net lettable area (NLA) will be up for renewal in 2018 (versus 16.1% of NLA in 2017), which also translates into about 17.6% of its total monthly rental income (versus 21.7% in 2017). No major leases will be up for renewal in 2018, with the biggest being Axis Shah Alam DC3 (accounts for about 5% of total NLA). Moving forward, we think that the group's growth will continue to be sustained by positive rental reversions, especially from its industrial assets as well as its continuous asset injection initiatives.
We are positive to learn that the D21 Logistics Warehouse, which has been vacant since the second quarter of 2017, will reach 100% occupancy by Feb 1, 2018, and that the Phase 1 development of the Axis Mega Distribution Centre (formerly known as Axis PDI) has been completed and is expected to start contributing by the second half of FY18. We understand that Axis REIT plans to embark on the development of Phase 2 this year, with about 500,000 sq ft of warehousing space.
FY17 distribution per unit (DPU) of 8.3 sen was broadly in line with our forecast of 8.4 sen. We have included the contributions from the Wasco Facility as well as from the D21 Logistics Warehouse, and have accounted for the dilution in DPU from additional placements and new units from Axis REIT's income distribution reinvestment plan (totalling about 127 million new units). As a result, FY18 to FY19 forecast DPU decreases by 4% to 5%. As we have not imputed earnings from acquisitions that are still pending, there is potential upside to our earnings forecasts. — CIMB Research, Jan 24