This article first appeared in The Edge Financial Daily, on April 12, 2019.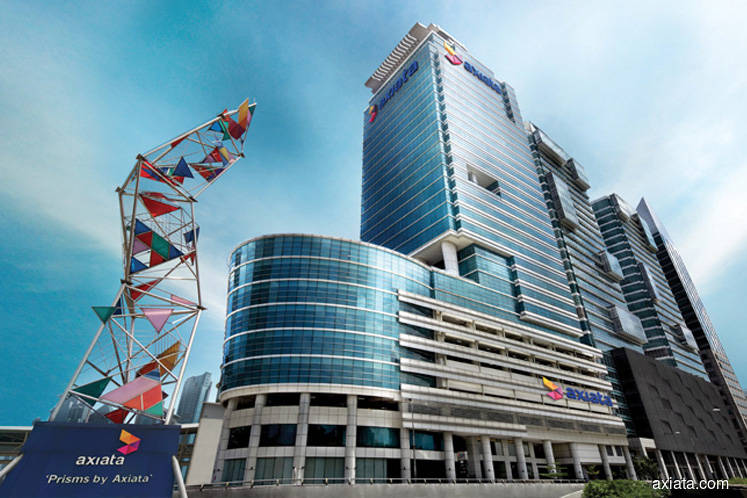 Axiata Group Bhd
(April 11, RM4.09)
Maintain hold with an unchanged fair value (FV) of RM3.86: The FV incorporates a 25% holding company discount to our sum-of-parts (SoP)-based FV of RM5.14 a share. This implies a forecasted financial year 2019 (FY19F) enterprise value (EV)/earnings before interest, taxes, depreciation and amortisation (Ebitda) of five times, which is two standard deviations (SD) below its two-year average of seven times.
 
Following our update on Feb 7, Axiata yesterday finally confirmed receiving the Nepali Supreme Court's full written order regarding its liability to pay the capital gains tax (CGT) arising from the sale of an 80% equity stake in Ncell by TeliaSonera Norway Nepal Holdings.
This follows the court's oral order dated Feb 6, 2019 on a public interest litigation filed by a group of Nepali nationals which sought various orders from the court. The order affirms that Nepal's Large Taxpayers Office (LTO) should determine the outstanding tax amount to be paid in relation to the transaction within three months from the date of receipt of the order, and that the responsibility to pay tax lies with Ncell and Axiata.
Additionally, distribution of dividends and any sale of Ncell shares should not be granted until the tax obligation is satisfied. Axiata and Ncell are reviewing the Supreme Court's decision.
Since the news broke out in February this year, our SoP has included heightened overseas regulatory risks together with the RM1.7 billion (45 billion Nepali rupee) additional CGT arising from the US$1.4 billion acquisition of the Ncell stake from TeliaSonera in December 2015 that Axiata has to pay to LTO.
Recall that Axiata has to pay for the CGT even though the vendor, Sweden-based TeliaSonera, enjoyed the profit from the sale. While we maintain the view that the court verdict is unreasonable, Axiata's regulatory risk profile has worsened as the group may not have any further legal recourse except pursue an uncertain claim from TeliaSonera.
According to the LTO in February this year, the CGT of 61 billion Nepali rupee could reach 66 billion Nepali rupee if late fees are included. As Ncell has already paid tax instalments totalling 21 billion Nepali rupee, Ncell and Axiata will bear only 45 billion Nepali rupee. If the group were to make a provision this year, Axiata's FY19F net profit of RM1.3 billion could reverse to a loss of RM400 million.
However, the LTO will require that Axiata deposit the entire 66 billion Nepali rupee first before deducting 21 billion Nepali rupee upon a formal application. Hence, we estimate that this could raise Axiata's FY19F net debt/Ebitda from 1.6 times to 1.8 times.
Even though Axiata currently trades at a bargain FY19F EV/Ebitda of five times versus Maxis' 12 times, the group's deteriorating overseas risk profile amid intense mobile completion, both locally and regionally, could limit any medium-term share price upside. Additionally, the government's intention to reduce Khazanah Nasional Bhd's holdings in government-linked companies currently casts shadows of a share overhang. — AmInvestment Bank, April 10