This article first appeared in The Edge Financial Daily, on July 16, 2018.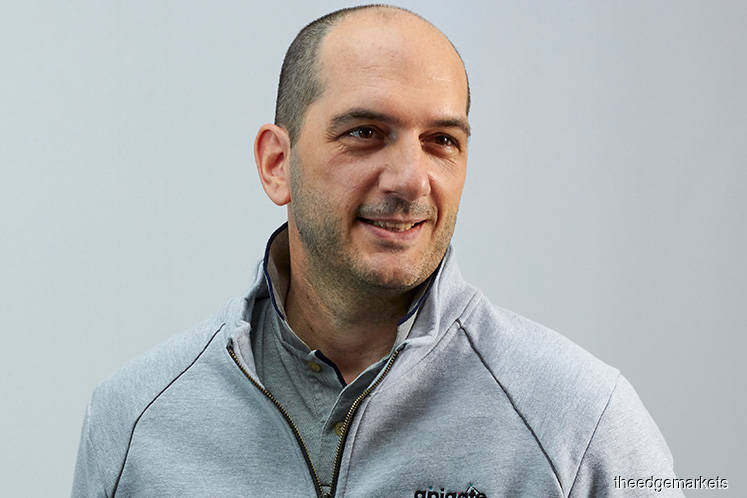 KUALA LUMPUR: Apigate Sdn Bhd, an API platform management company wholly owned by Axiata Group Bhd, expects to be profitable by 2021.
"That (turning profitable) was what we have communicated to our own board — that it may happen in 2021. But I am very confident we would reach that milestone before 2021, not just because of our platform and market numbers, but also because of the team we have, [and] the support from our shareholders and customers," said Apigate chief executive officer Zoran Vasiljev.
"The company is still in investment mode, but under a very strict P&L (profit and loss) discipline, as we aspire to be a profitable company in no less than two years," he said when met at the Mobile World Congress Shanghai 2018 recently.
API, or application programming interface, is a set of programmed functions and procedures that allow the creation of applications which access the features or data of a computerised operating system.
An API platform management company such as Apigate provides an ecosystem for stakeholders along the application development value chain — from developers to mobile network operators (MNOs) and end-users — to connect with each other for activities from development through monetisation.
Vasiljev said Apigate originally started as an in-house operating unit supporting Axiata's core telecommunication (Telco) business, before it was spun off and positioned as a next-generation API ecosystem platform company in end-2017.
"The API economy is exploding; mobile devices are proliferating across the workplace and large organisations are moving critical infrastructure to the cloud. This is creating the need for technology able to securely connect with external developers, mobile apps and cloud services," he said.
Vasiljev said the global API market is expected to grow to US$180 billion in 2021, with the Asia-Pacific region growing the fastest at a compounded annual growth rate of 25%.
"APIs are the building blocks of digital transformation — enabling organisations to deliver exceptional customer experiences, create new revenue streams and connect employees, partners, apps and devices to data — anytime, anywhere," he said.
Vasiljev said Apigate is one of the largest and fastest growing global API business, connected to over 100 mobile operators, reaching 3.1 billion users, and with partners such as Orange Group, Etisalat Group, Zain Group, Tencent, Gameloft, iFlix, JamCity, among many others.
"With hubs in Asia, Africa, Europe, and Latin America, and integration with major application marketplaces, Apigate provides access to consumers across every service for direct carrier billing, voice, messaging, mobile money, location and identity," he said.
In layman terms, Vasiljev said Apigate helps content and services providers, mobile network operators (MNO), SMEs, tech start-ups, and developers to reach consumers around the world via its API platform. At present, Apigate has over 100 employees, and is planning for further expansion to China and US.
"We don't just provide software or a platform; we have built the entire ecosystem of MNOs, enterprises and content providers. We enable our clients to respond to their customer needs with innovation, speed, competitive pricing, global reach and service excellence," he said.
"The strong growth we're maintaining, even as we get bigger, presents unique challenges to my role. It is critical that we attract and retain talent and that we don't take for granted, ever, the trust our partners and customers have placed in us," he shared.