This article first appeared in The Edge Financial Daily, on August 2, 2018.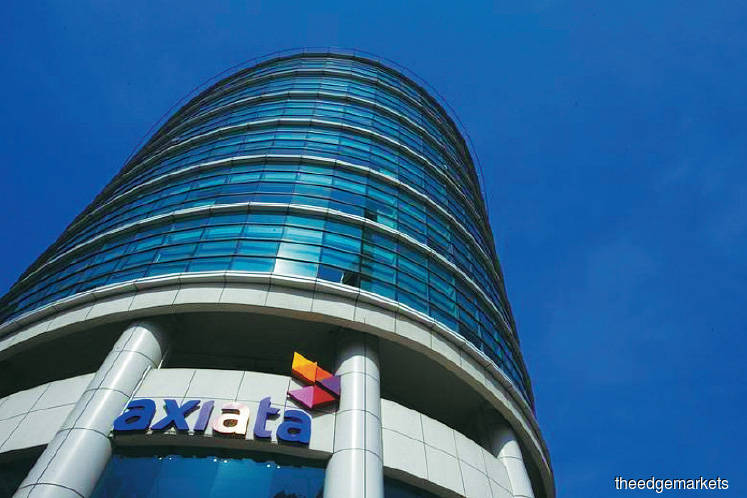 Axiata Group Bhd
(Aug 1, RM4.46)
Maintain buy with an unchanged price target of RM4.80: With the main hurdle cleared, the Idea-Vodafone India merger will likely be completed in August 2018, a month earlier than our expectation. Upon merger completion, Axiata Group Bhd would incur a non-cash impairment charge, but Idea's losses (more than RM100 million a quarter) would no longer be equity accounted.
Axiata remains our preferred pick among the Malaysia telecommunications companies (telcos), with earnings likely having bottomed out in the first quarter of financial year 2018 (1QFY18).
Axiata has announced that India's Department of Telecommunications has approved the proposed merger of Idea and Vodafone India. The merger completion now appears a mere formality (Axiata estimates completion in August 2018). We had assumed the merger to be completed in end-September 2018, thus the earlier de-recognition of Idea's associate losses (around more than RM100 million a quarter) would marginally lift our FY18 earnings forecast.
Axiata's stake in the merged entity would be diluted to just 8% post completion (from 20% prior merger undertaking). The reclassification of Idea from associate to investment would require Axiata to mark to market the value of its Idea stake.
Given Idea's share price decline in recent years (from hyper-competition), Axiata estimates the potential impairment in the range of RM1.5 billion to RM3 billion (subject to Idea's share price on the merger completion date). The impairment is non-cash, and will be treated as an exceptional item (thus has no impact on Axiata's dividend). — Maybank IB Research, July 30