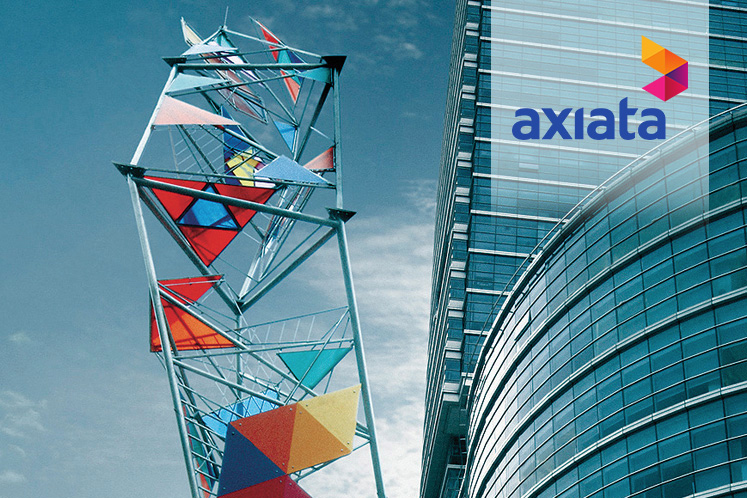 KUALA LUMPUR (Feb 22): Axiata Group Bhd is anticipating a better performance in its financial year ending Dec 31, 2019 (FY19) after dipping into the red in FY18, with an EBITDA growth target of between 5% and 8% year-on-year, and revenue growth aim of 3% to 4%.
Axiata president and group chief executive officer Tan Sri Jamaludin Ibrahim said the group does not expect any more impairments in FY19, while losses from Idea, which had pressured its earnings in FY18, will no longer affect the group's profits going forward.
"Take away all the one-off costs last year and we would have an underlying net profit of RM1.2 billion for FY18. I can't say for sure how exactly we will do this year, but we are cautiously optimistic that it will be better than last year," he told a press briefing today.
The group underwent a significant portfolio rationalisation exercise of non-core assets last year, which included the reclassification of its entire investment in Idea as a simple investment in its balance sheet. This means any further losses from the company will not affect Axiata's profitability in the future.
"Moving forward, there are three things going for us. First, is portfolio rationalisation and monetisation, in which we had cleaned up our balance sheet significantly. From now on, Idea's losses will not affect us. In fact, we believe it will only increase in value in the future," he said.
He added that the write-off of the 2G and other legacy networks are expected to result in savings of around RM150 million per year, which could improve Axiata's profitability.
"Secondly, we have the operational momentum, given the fact that we did extremely well in practically all the companies. Thirdly, we have new growth areas to explore in 2019," he said.
Some of the new growth areas include home broadband and enterprise segment under its digital telco, the continued growth of its digital businesses like its e-wallet Boost, digital marketing unit Ada and API platform Apigate, as well as the growth in its infrastructure business under edotco Group.
The group has allocated capital expenditure of RM6.7 billion for 2019, with about RM2 billion earmarked for its expansion in Indonesia and RM1 billion for Malaysia. The balance will be spent on expansion of its tower business and other operations.
Meanwhile, regarding news reports stating that Axiata has been ordered by Nepal's Supreme Court to pay RM2.16 billion in capital gains tax over its acquisition of Ncell Private Ltd from Sweden-based Telia Sonera that was completed in 2016, Jamaludin said the group was "extremely surprised".
"We can't comment much but it's a fact that we received full tax clearance back in 2017, stated in black and white. We were extremely surprised of the news due to this. We do not know what exactly would be asked of us and the exact amount to be paid.
"In fact, the court order is not even out. We have only been told through informal parties and somehow the news caught it," he explained.
On the sale of the group's 28.7% stake in Singapore-listed M1 Ltd to Keppel Corp Ltd, Jamaludin said the company was a good investment for Axiata but said the group prefers to not be a minority shareholder in a private company.
He said the investment had given Axiata an average 7% yield, and RM1.1 billion in dividends so far.
"From that point of view, we shouldn't be selling. But we decided to sell because, in general, we wouldn't like to be a minority in a privatised company due to liquidity. If we wanted to sell tomorrow, we can't.
"It's not always the case, but generally we want to avoid that," he added.