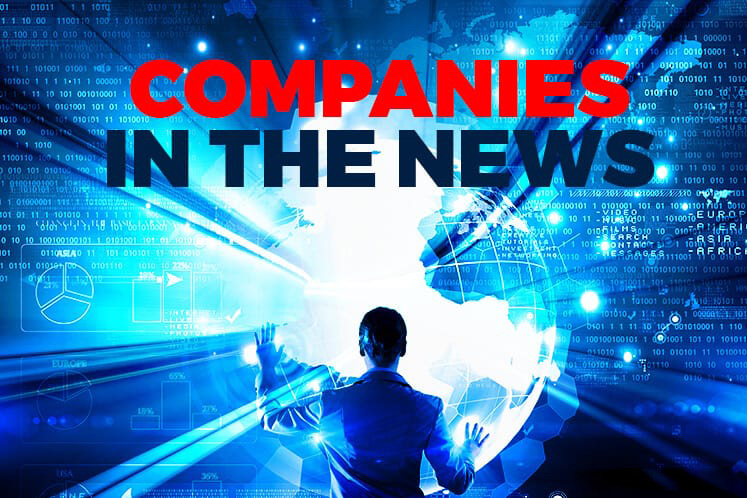 KUALA LUMPUR (Feb 7): Based on corporate announcements and news flow today, companies in focus on Friday (Feb 8) may include: Axiata Group Bhd, CCM Duopharma Biotech Bhd, GFM Services Bhd, PJBumi Bhd and Tropicana Corp Bhd.
NCell Pte Ltd and major shareholder Axiata Group Bhd have been ordered to pay capital gains tax amounting to 61 billion Nepalese Rupees (about RM2.16 billion), excluding late fees and fines, for the Ncell buyout deal, according to a Feb 6 report by The Himalayan Times — with the verdict ending the years-long controversy over who should foot the tax bill following the sale of Ncell by Sweden-based Telia Sonera to Axiata.
CCM Duopharma Biotech Bhd secured approval from the National Pharmaceutical Regulatory Authority (NPRA) for its biosimilar erythropoietin (EPO), which adjusts red blood cell generation according to a human body's oxygen requirement.
It first announced the successful completion of the third phase of the multinational clinical trial for the drug on Feb 15, 2017, when it highlighted that upon receiving the marketing authorisation from the NPRA for the EPO product — code-named PDA10 but now given the commercial name ERYSAA — it will be launched in the Malaysian market
GFM Services Bhd's Global Facilities Management Sdn Bhd has won two three-year contracts from Bank Negara Malaysia to provide comprehensive facility management services at selected premises of the bank for a combined value of RM69 million. The contract ends on Dec 31, 2022.
PJBumi Bhd's unit, PJBumi Construction Sdn Bhd, has bagged a 36-month, RM18.7 million contract to refurbish 84 units of residential and commercial buildings as well as infrastructure in Chenor, Pahang, from Salam Properties Sdn Bhd.
Tropicana Corporation Bhd has discontinued its proposed disposal of 251.58 acres of freehold land in Johor Bahru for RM569.87 million, as conditions precedent in the sales and purchase agreement (SPA) had not been fulfilled on Feb 1.
The vendor, Tropicana's indirect wholly-owned unit Desa Mentari Sdn Bhd, and the purchaser Tiarn Oversea Group Sdn Bhd have mutually agreed not to extend the conditions precedent period.