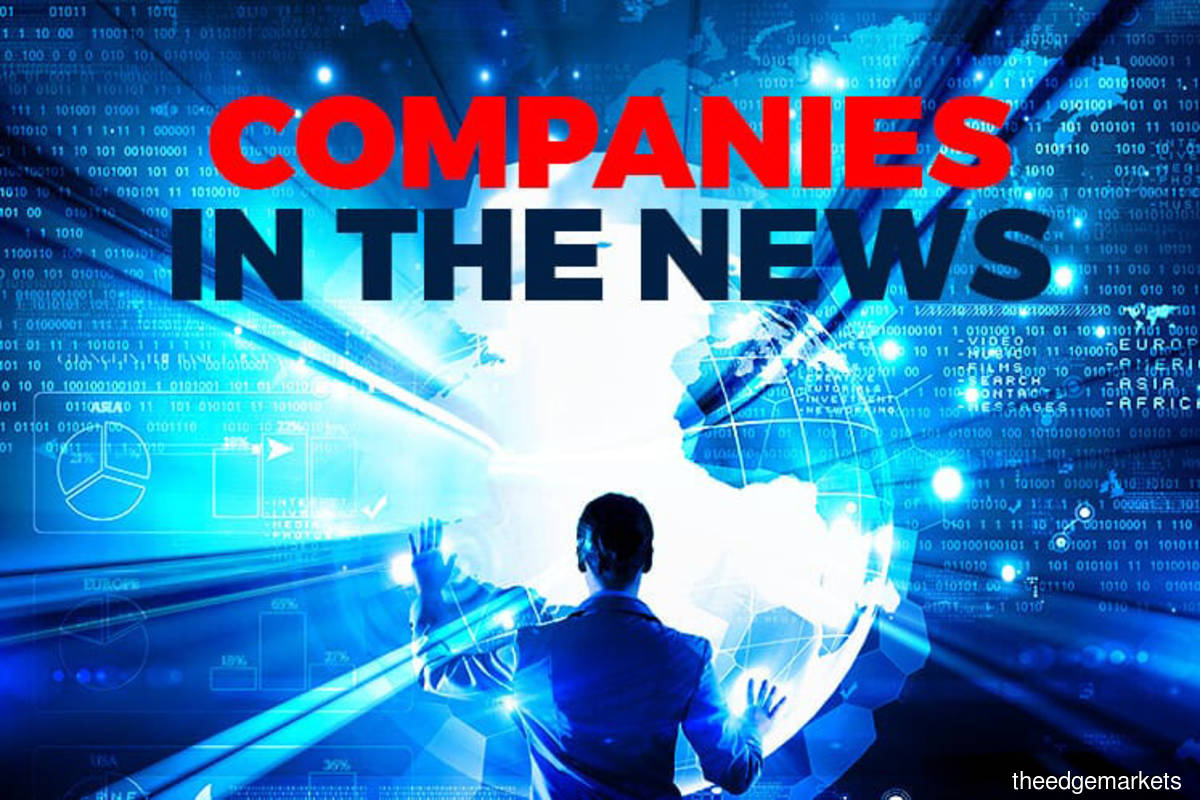 KUALA LUMPUR (Sept 27): Based on corporate announcements and news flow on Monday, companies in focus on Tuesday (Sept 28) may include Axiata Group Bhd, Aemulus Holdings Bhd, Malaysian Resources Corp Bhd (MRCB), Handal Energy Bhd, AirAsia X Bhd (AAX), AWC Bhd, Straits Energy Resources Bhd, Seni Jaya Corp Bhd, MyNews Holdings Bhd and Hextar Global Bhd. 
Axiata Group Bhd's indirect wholly-owned subsidiary Axiata Investments (Indonesia) Sdn Bhd (AIISB) is selling a 5% stake in Indonesia-listed arm PT XL Axiata Tbk to Ferrymount Investments Ltd (FIL) for 1.44 trillion rupiah (RM423.5 million) or 2,700 rupiah (79 sen) per share.
AIISB on Monday entered into a sale and purchase agreement (SPA) with FIL, Procap Partners Ltd and Tiga Investments Pte Ltd for the disposal of 533.41 million shares or 5% equity interest in XL. AIISB currently holds a 66.5% stake in XL. Procap and Tiga Investments, acting as guarantors, will unconditionally and irrevocably guarantee the discharge by the buyer of its obligations under the SPA.
Automated test equipment (ATE) maker Aemulus Holdings Bhd's wholly-owned subsidiary Aemulus Corp Sdn Bhd (ACSB) has clinched new orders worth RM4.5 million. The new orders were given by a customer in Malaysia for the delivery of test systems for the enterprise storage market but the name of the customer was not specified. It said that revenue from the orders will be recognised progressively upon delivery of the test systems in 2021 and 2022.
Malaysian Resources Corp Bhd (MRCB) has on Friday (Sept 24) received the final award on costs from the Asian International Arbitration Centre (AIAC), which mediated in the MRCB-George Kent (M) Bhd (MRCBGK) dispute involving both companies' shareholders' agreement dated June 8, 2015. In the final award on costs, the arbitrator has ruled that George Kent (Malaysia) Bhd will pay MRCB RM2.08 million, plus S$70,458.50 (about RM217,935). 
Handal Energy Bhd has bagged a five-year contract from ExxonMobil Exploration and Production Malaysia Inc to provide crane overhaul, repair and refurbishment services. This is the second contract it has bagged from ExxonMobil in three months. On June 24, it had secured a five-year contract to provide crane operation and maintenance services.
AirAsia X Bhd (AAX), which is in the midst of its debt restructuring exercise, booked a net loss of RM24.63 billion for the April-June 2021 quarter, on provision for the amount payable to creditors. AAX made a provision of RM23.7 billion for the amount payable to creditors, whereby the airline is in default under the terms of the contract.
AWC Bhd posted a net profit of RM2.68 million or 0.85 sen per share for the fourth quarter ended June 30, 2021 (4QFY21) versus a net loss of RM29.9 million or 10.2 sen per share a year ago, on higher operating income and lower other operating expenses. Quarterly revenue rose 29.62% to RM97.01 million from RM74.85 million in the previous year, contributed by its environment, engineering, and rail business segments.
Straits Energy Resources Bhd, formerly known as Straits Inter Logistics Bhd, has teamed up with Singapore-based Seashore Technologies Pte Ltd to explore wireless network communication business opportunities in Malaysia and regionally. Seashore is principally a software company, building last-mile networks with 4G, 5G and wireless networks.
Shareholders of outdoor advertising services provider Seni Jaya Corp Bhd have approved the issuance of 24.3 million bonus warrants on the basis of one bonus warrant for every two existing Seni Jaya shares at its extraordinary general meeting held on Monday. The exercise price of the warrants will be determined later. Seni Jaya plans to use the gross proceeds raised from the full exercise of the warrants as capital expenditure of its outdoor advertising business and for future business expansion.
MyNews Holdings Bhd has booked another quarterly net loss of RM14.92 million for the third quarter ended July 31, 2021 (3QFY21) on weaker retail performance, which also dragged its food processing division into the red. This is the convenience store operator's sixth consecutive quarter in the red, and also its biggest quarterly loss to-date, having booked RM10.32 million in losses in 2QFY21.
Hextar Global Bhd has executed an RM50 million financing facility from HSBC Amanah Malaysia Bhd to finance its purchase of Nobel Synthetic Polymer Sdn Bhd and Nobel Scientific Sdn Bhd, collectively known as the Nobel Group, which manufactures and supplies chemical derivatives, coating, and related products. The agrochemical company said the facility is expected to increase its consolidated gearing from 0.52 times to 1.21 times. The facility will be secured by way of corporate guarantee by its wholly-owned Hextar Chemicals Sdn Bhd.