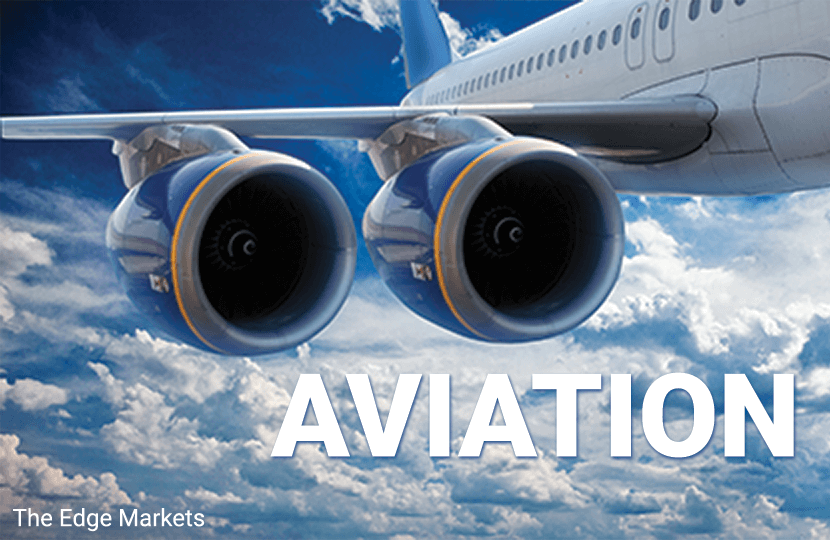 KUALA LUMPUR(Jan 5): Net profit for the aviation industry is expected to decline by 22% to RM1.46 billion in 2017, after an exceptional 2016 performance, says Maybank IB Research.
In a note today, the research firm said 2016 was exceptional as total net profit surged to RM1.19 billion in the nine months ended 2016 (9M16), versus a loss of RM222 million for the same period in 2015.
"The backbone to this was capacity discipline; industry demand grew by 6% but supply shrunk by 1 to 2% year on year, we estimate.
"Malaysia Airlines (MAB) decommissioned 8 to 10 aircraft and AirAsia Bhd removed three aircraft from its fleet.
"AirAsia X Bhd deployed three aircraft and Malindo Air deployed 15 aircraft — majority of which arrived in the fourth quarter of 2016.
"This mismatch has caused a surge in load factor and yields. Coupled with low fuel prices in 2016, profits have soared," said the research firm.
Maybank IB went on to say that the latest guidance suggests MAB and AirAsia X will not take in any aircraft in 2017.
"AirAsia will deploy seven aircraft, whilst Malindo aims to deploy 10 to 14 aircraft. On paper, this should match our demand growth forecast of 8%.
"However, we are concerned over media reports that AirAsia and AirAsia X plan to deploy more aircraft than initially planned.
"Any additional aircraft deployment will sway the supply-demand balance and adversely impact on load factor and yields," said Maybank IB.
The firm also noted all airline stocks have declined over 20% since Donald Trump's presidential victory, which led to further ringgit depreciation and emerging markets (EM) de-rating.
"All the aviation companies' share prices are trading at deep discount against their fair values and also against regional peers.
"We expect more volatility in the 2 to 3 months, but things should settle down eventually and market will look to the sector's cheap valuations with deep interest," said Maybank IB.
The firm noted that load factor and yields will recede to normal levels and unit cost will rise slightly on higher fuel price.
"On balance, we still expect their operational performance to be better than historical average and outperform the region. Malaysia Airports Holdings Bhd is our top buy pick on strong revenue and earnings growth, followed by AirAsia on still cheap valuation.
"Risks to be aware of are industry capacity discipline, fuel and USD-RM volatility," said Maybank IB.