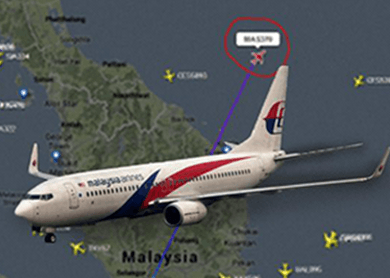 TORONTO (Jan 31): Australia, which has led a nearly year-long hunt for a missing Malaysian airliner, wants the United Nations' aviation agency to issue clear guidelines on who should be responsible for such searches once rescue efforts are called off.
Malaysia Airlines flight MH370, with 239 mostly Chinese people on board, was en route from Kuala Lumpur to Beijing last March when it went missing in the world's greatest aviation mystery.
More than two dozen countries have been involved in the air, sea and underwater search for the Boeing 777. The current phase is focused on the sea floor about 1,600 km (1,000 miles) west of the Australian city of Perth.
"The potential for difficulties to arise is likely to exist (when an) aircraft is believed to have gone missing in a search and rescue zone that is not the responsibility of the State with the onus to conduct the investigation," Australia said in documents released ahead of a major U.N International Civil Aviation Organization conference on airline safety in Montreal on Feb 2-5.
"In the case of MH370, the aircraft was believed to have gone missing in Australia's search and rescue zone but Malaysia had responsibility for the accident investigation (under ICAO rules).
"In the event that a similar tragedy happens in the future...without ICAO guidance, there may be uncertainty on how to proceed."
The Australia-based Joint Agency Coordination Center (JACC) is running the search operations which involve Australian, Chinese and Malaysian search equipment.
Australia had set aside A$80-A$90 million last year for the search, already the most expensive ever undertaken. Malaysia has said it would split the costs.
Malaysia declared the flight's disappearance an accident on Thursday, clearing the way for airlines to pay compensation to victims' families. Malaysia said it, China and Australia remained committed to the search.