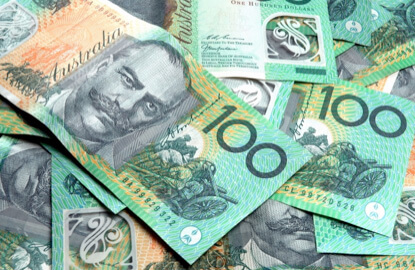 LONDON/TOKYO (Jan 25): The Aussie dollar was the big mover among the G10 group of major developed world currencies on Wednesday, hit by lower than expected inflation numbers in a market stalled by doubt over the rally in its U.S. counterpart.
Moves by Donald Trump on oil pipeline projects on Tuesday boosted U.S. equity markets and pulled the greenback back, after the first fall in the index that measures its broader strength below 100 since early December.
But any faith in the new president's growth agenda has been countered by hints of concern from the new administration over the strength of the dollar and market worries about Trump's protectionist leanings.
The U.S. dollar was just under 0.2% lower against the yen on the day and 0.1% weaker against the basket in early European deals.
The Aussie dollar was as much as 0.8% lower, after both quarterly and annual inflation undershot expectations, rekindling hopes of one more cut in interest rates.
"It is not so surprising to see a lower inflation number get a lot more attention," said Barclays strategist Hamish Pepper.
"The risk is that the RBA will have to do more with policy to generate inflation. Despite the fact that they don't sound particularly panicked, they are also probably a bit disappointed by how the non-mining sector has not picked up."
The Aussie, which has been rallying along with equity markets since early November, but is still well short of last year's highs, traded at US$0.7518 at 0853 GMT.
The euro was steady at US$1.0726 while sterling, buffeted again by concerns over Brexit in the last 24 hours, inched back above US$1.25.
Analysts seem deeply divided over the immediate prospects of the dollar adding to the stellar gains it racked up, after Trump's election in November.
The greenback has fallen 3% against the yen and 2% against the euro so far in January, in what most so far see as a correction to its broader rally. But there are doubts about when the rally will get going again.
"We retain our view that the dollar is on a longer-term uptrend. But for the moment, scepticism towards the Trump presidency retains the upper hand," said Shusuke Yamada, chief Japan FX strategist at BOA Merrill Lynch.