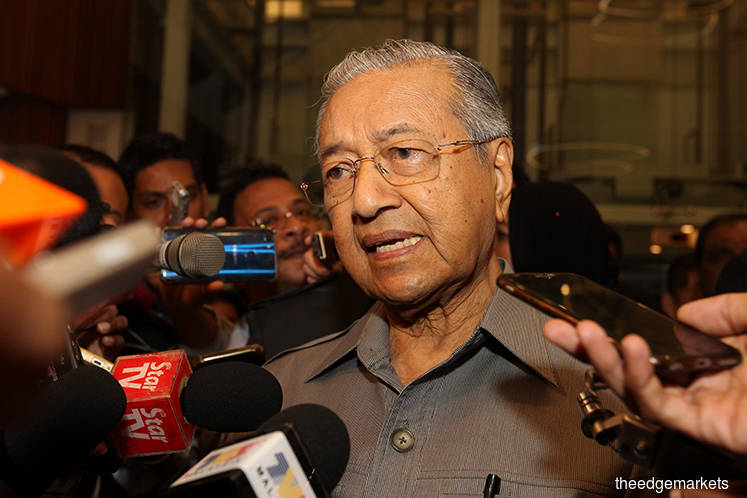 KUALA LUMPUR (April 11): Prime Minister Tun Dr Mahathir Mohamad said people trying to undermine the credibility of the current government with the help of the country's monarchy will fail.
Speaking to reporters after officiating at the Malaysia Autoshow 2019, Dr Mahathir said there have been many attempts by certain quarters to make the rulers unhappy with the government.
"But it's not going to succeed, they will fail. They can try their luck," he said.
"It will fail because this government is elected by the people and this (country) is a democracy. You cannot just get rid of the government and substitute, unless of course you want to drop democracy and become a kleptocracy or you can become an autocracy," Dr Mahathir added.
Dr Mahathir was responding to questions about concerns by Foreign Minister Datuk Saifuddin Abdullah that there might be a "deep state" working to instigate a coup d'etat against the Pakatan Harapan government.
This followed the decision of the government to withdraw from the ratification of the Rome Statute of the International Criminal Court (ICC).
Saifuddin said the withdrawal was a political move done out of fear that a coup will take place, spurred by hidden hands.
Following the reversal, Dr Mahathir on April 5 warned that critics of the Rome Statute wanted to pit the country's monarchy against the current government.
He said the critics were engaging in a political move "to get the rulers to back them up".