This article first appeared in The Edge Financial Daily, on October 27, 2017.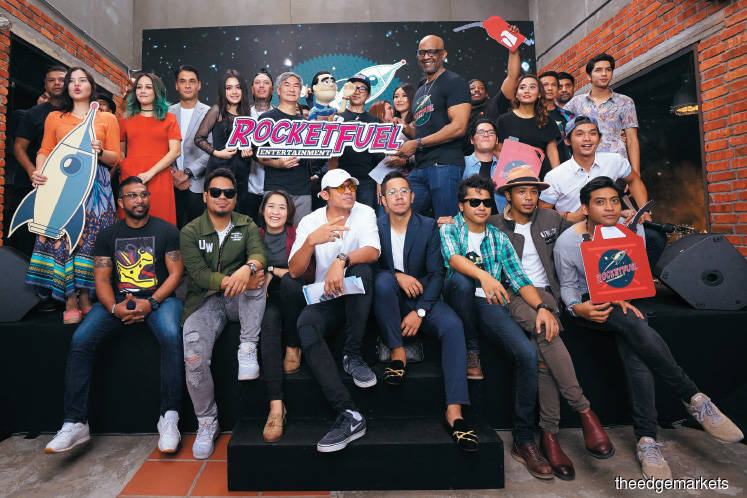 KUALA LUMPUR: Astro Malaysia Holdings Bhd will tap into the regional social media content and branding with the launching of its wholly-owned subsidiary, Rocketfuel Entertainment Sdn Bhd yesterday.
According to Astro's chief operating officer Henry Tan, Rocketfuel is designed to be a platform to help identify and develop talents, energised by its holistic approach to talent management and talent-driven digital content.
"I think we really want to identify and develop the talents for a new world as in a digital world and a borderless one. We look at all possibilities. We look at leveraging talents across everything, from digital to video, audio, events and even branded content as well as sponsorships," he said at its launch yesterday.
"We want to develop it in a way that is not bound by any legacy and look at talents as key assets and how best to nurture our talents," Tan added.
He said each of the talents is a brand name itself and that Rocketfuel is moving beyond Malaysia, as evident by the 16-year old Thailand-born Youtube star Chaleeda Gilbert that has just recently signed under Rocketfuel.
As for the targets of Rocketfuel, Tan said, "The team has a certain target [both financial and non-financial], but give us some time, say maybe about a year, to get the ball rolling, before we come back to talk about where we think this will go."
Admiral of Rocketfuel, Murali Marimuthu (Moots), also shared that the team intends to inject a more cohesive and holistic approach that is missing in the current marketplace, and offers marketers the most influential brand ambassadors who have the widest reach on digital platforms and social media.
"While celebrity endorsements sell like hot cakes and inspire consumer confidence, Rocketfuel aims to go deeper by striking meaningful collaborations with brands, aligning values and bridging gaps in communications through targeted messaging that inspires actions," Moots said.