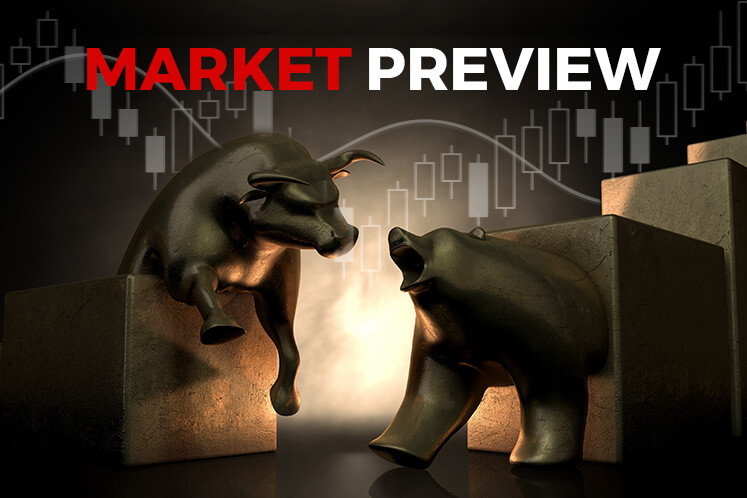 SYDNEY (June 25): Asian stocks looked poised for a muted start as investors assessed a loosening of policy in China amid ongoing trade tensions. Turkey's lira climbed after Recep Tayyip Erdogan claimed victory in the weekend's election.
In a move that was widely expected, China reduced the amount of reserves the country's banks are required to keep on deposit at the central bank, freeing up more than $100 billion to help cushion a slowing economy. Futures trading from late Friday indicated gains for stocks in Hong and Australia, with Japan little changed. The dollar steadied while the euro nudged higher.
Trade negotiations between the world's two largest economies that have rattled markets and sent money pouring out of emerging markets this month remain at the forefront of investor attention. The move by the People's Bank of China comes into effect on July 5, one day before the first round of U.S. tariffs on Chinese goods begin.
In the first of a series of key elections in emerging markets, Erdogan claimed a mandate to govern in Turkey. He had 53 percent of the presidential vote to 31 percent for his closest challenger, Muharrem Ince of the secular Republican People's Party or CHP, with 98 percent of ballots counted, the government news agency Anadolu said.
These are key key events coming up this week:
* German Chancellor Angela Merkel holds private talks with leaders of the other parties in her coalition government on refugee policy and euro-area reforms in Berlin Tuesday. 
* New Zealand and Indonesia monetary policy decisions on Thursday. 
* U.S. personal spending probably increased in May for a third month, economists forecast ahead of Friday's data.
* China manufacturing and non-manufacturing PMI are due on Saturday. 
Here's the main market moves.
Stocks
* The S&P 500 Index rose 0.2 percent.
* Futures on Japan's Nikkei 225 Stock Average were flat.
* Futures on Hong Kong's Hang Seng Index rose 0.2 percent.
* Futures on Australia's S&P/ASX 200 Index gained 0.2 percent. 
Currencies
* The euro increased 0.1 percent to $1.1662.
* The pound bought $1.3267.
* The yen was little changed at 109.98 per dollar.
* The lira rose 1.6 percent to 4.60 per dollar. 
Bonds
* The yield on 10-year Treasuries was little changed on Friday at 2.90 percent.
Commodities
* West Texas Intermediate crude surged nearly 5 percent to $68.58 a barrel on Friday.
* Gold rose 0.3 percent to $1,270.56 an ounce Friday.