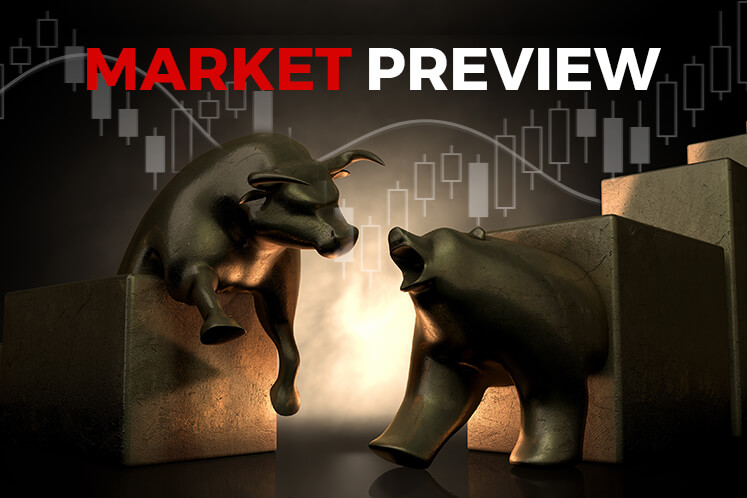 SYDNEY (Aug 27): Asian stocks were set for modest gains after the Federal Reserve reaffirmed a slow and gradual pace of policy tightening, helping push U.S. equities to a fresh all-time high. The yuan held its advance triggered by a move from China's central bank to give it more control over its exchange rate.
The dollar and Treasury yields declined Friday after Fed Chair Jerome Powell signaled the central bank won't accelerate its tightening pace. The yuan's gains were spurred by the People's Bank of China move to allow banks to resume using the "counter-cyclical" factor when calculating the yuan's daily reference rate, restraining the influence of market forces that have been driving the currency lower versus the greenback. The Mexican peso climbed after people familiar with the discussions said a Nafta deal with the U.S. could come as soon as Monday.
Futures trading from late Friday indicated gains for stocks in Hong Kong, China and Japan, while Australian futures were flat.
   
Global equities are grinding higher despite trade talks in Washington between the world's two largest economies yielding little visible progress toward a resolution. Investors have fully priced in a rate increase next month and see an above-60 percent probability of another move by the Fed's meeting in December.
   
Elsewhere, oil posted its first weekly rise in two months amid prospects of tightening supplies from the North Sea to the Middle East. Most industrial metals rose along with gold and platinum on Friday.
Here are some key events coming up this week:
* It's the U.K. summer bank holiday on Monday, when the London Stock Exchange is shut.
* Earnings are due from companies including Canada's largest banks and China Construction Bank Corp., ICBC, Pernod Ricard and Dollar General. 
* China's official factory PMI may have dropped again in August, to 51.0 from July's 51.2, according to economists surveyed by Bloomberg.
* The U.S. economy probably grew in the second quarter at a slightly slower pace. Gross domestic product likely expanded at a 4 percent annualized rate, compared with 4.1 percent in the advance report, economists predict ahead of Wednesday's report.
* The Bank of Korea sets policy on Friday. Weak jobs growth has cooled speculation of an interest-rate increase, but the central bank has indicated its next move is up.
These are the main moves in markets:
Stocks
* Futures on Japan's Nikkei 225 added 0.2 percent. 
* Futures on Hong Kong's Hang Seng advanced 1 percent. 
* Futures on Australia's S&P/ASX 200 Index slid 0.1 percent. 
* The S&P 500 Index rose 0.6 percent to an all-time high. 
Currencies
* The yen slipped 0.1 percent to 111.33 per dollar. 
* The offshore yuan was steady at 6.8058 per dollar after rising 1.3 percent Friday. 
* The Bloomberg Dollar Spot Index fell 0.5 percent Friday. 
* The euro bought $1.1620.
Bonds
* The yield on 10-year Treasuries fell two basis points to 2.81 percent. 
Commodities
* West Texas Intermediate crude increased 1.3 percent Friday to $68.72 a barrel. 
* Gold advanced 1.7 percent to $1,205.35 an ounce Friday. 
* The Bloomberg Commodity Index climbed 0.7 percent Friday.