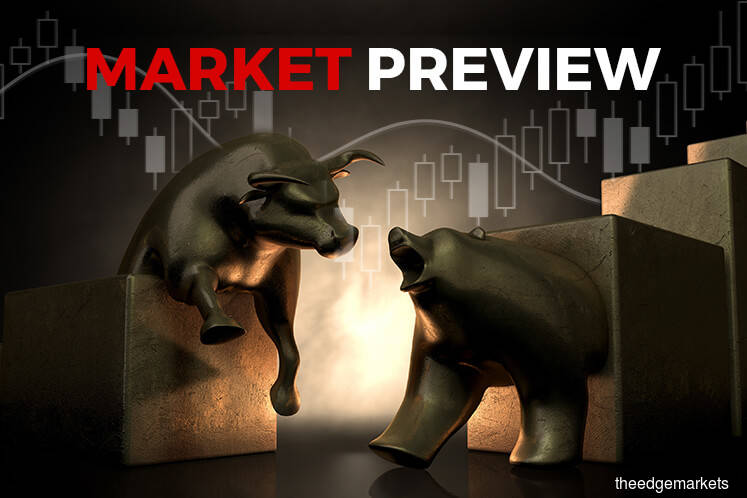 SYDNEY (Nov 9): Stocks in Asia looked set to decline for the first time in four days, tracking a drop in their U.S. counterparts. The dollar rose after the Federal Reserve stayed on course to hike interest rates again in December, maintaining its gradual tightening path.
Futures signaled recent equity rallies from Tokyo to Hong Kong would ease somewhat following declines in U.S. stocks, though a weakening yen may offer some support in Japan. Energy shares could come under pressure after oil fell a ninth straight day and entered a bear market. Treasury yields held steady. 
The offshore yuan extended this week's move lower ahead of Friday's inflation data.
Investors had largely anticipated that the Fed wouldn't change interest rates on Thursday and were more focused on looking for any signals on the pace of policy tightening into 2019. The central bank said "economic activity has been rising at a strong rate" and job gains "have been strong," acknowledging a drop in the unemployment rate, while repeating its outlook for "further gradual" rate increases in its statement.
"The Fed kept with the game plan," said Chris Rupkey, an economist in New York at MUFG Union Bank.
Elsewhere, Italian bond yields jumped after the European Union warned the nation's budget deficit will move dangerously close to the bloc's limit of 3 percent. European stocks pared an earlier advance spurred by strong earnings from companies including AstraZeneca Plc.
Coming Up
* Chinese factory-gate price gains may have dropped for a fourth straight month in October on U.S. tariffs and a slowing economy, according to forecasts ahead of Friday's release. PPI is predicted to rise 3.3 percent year-on-year, compared with September's 3.6 percent. CPI is expected to hold at 2.5 percent on a smaller advance in food prices.
* The U.K. economy probably picked up in the third quarter, economists forecast. GDP is seen rising 0.6 percent from the prior period and 1.5 percent on the year.
These are the main moves in markets:
Stocks
* Futures on Japan's Nikkei 225 slid 0.2 percent in Singapore. 
* FTSE A50 Index futures dropped 1.4 percent. 
* Hang Seng futures lost 0.5 percent. 
* The S&P 500 Index fell 0.3 percent.
* The Stoxx Europe 600 Index increased 0.2 percent.
Currencies
* The Bloomberg Dollar Spot Index increased 0.6 percent.
* The yen fell 0.5 percent to 114.07 per dollar.
* The offshore yuan dropped 0.3 percent to 6.9367 per dollar. 
* The euro fell 0.6 percent to $1.1363.
Bonds
* The yield on 10-year Treasuries was little changed at 3.24 percent.
Commodities
* Gold fell 0.2 percent to $1,223.49 an ounce.
* West Texas Intermediate crude fell 1.7 percent to $60.63 a barrel.