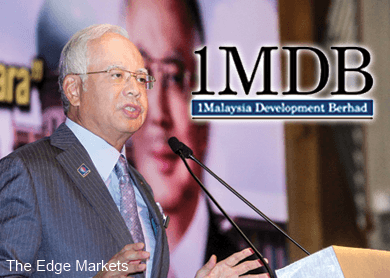 KUALA LUMPUR (July 16): Asean will also be affected by the fallout from the corruption allegations swirling around Prime Minister Datuk Seri Najib Razak and 1Malaysia Development Bhd, says the Asian Nikkei Review today.
Malaysia's problems have already led to capital flight with the ringgit being Asia's worst performing currency this year, said the Asia-focused business newspaper, adding that anxiety surrounding Malaysia has spread to other Southeast Asian financial markets at a time when the region needed a stable Malaysia.
"If Malaysian politics become mired in instability, it will not be a domestic problem alone. Confidence in Southeast Asia as a whole will also take a hit," it said in an opinion piece published online today.
Malaysia, the Asian Nikkei Review said, was the third-largest economy in Asean, behind Indonesia and Thailand.
Its growth rate in 2014 was 6% and per capita income exceeded US$10,000 (RM38,000) with a broad middle class.
The region could hardly afford additional stress, it said, following the stock market rout in China and the US Federal Reserve's plan to raise interest rates in the near future.
On July 7, a few days after The Wall Street Journal published alleged irregularities in 1MDB and RM2.67 billion allegedly channelled into Najib's personal bank accounts, the ringgit hit a 16-year low.
Despite Bank Negara intervention, the ringgit has weakened past an old currency peg of 3.80 per dollar, fixed in September 1998 during the Asian financial crisis and scrapped in 2005.
"If such interventions fail, Malaysia could be stuck with not only a depreciating currency but also declining stocks and bonds," Asian Nikkei Review said.
The economic and political fallout from the 1MDB scandal would affect Asean's ability to maintain stable economic growth, it said.
The daily said many emerging Southeast Asian nations, including Malaysia, had grown under so-called developmental dictatorships.
Global investors, it said, were willing to tolerate opaqueness in governments when their economies were growing but these countries have now reached a stage where they needed to make their political systems more transparent.
Failure to deal with 1MDB and to account for the RM2.67 billion will only lead to investors fleeing the region, it warned.