This article first appeared in The Edge Financial Daily, on September 12, 2017.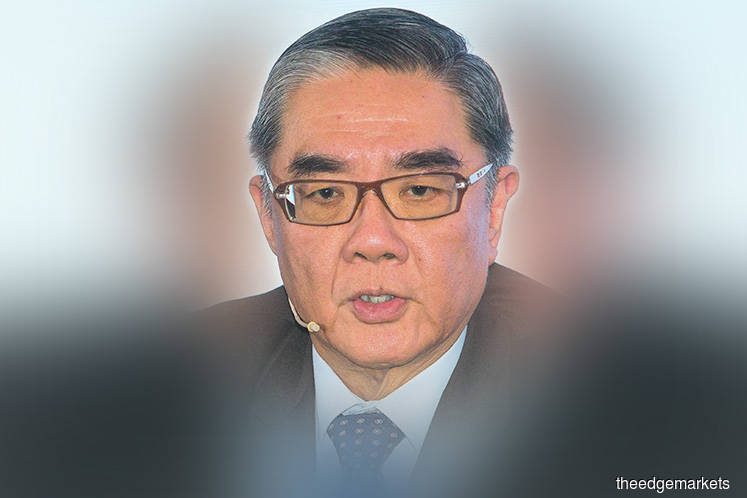 SHAH ALAM: Ageing population and weak institutions for Asean, among others, have been cited as significant factors hindering the progress of Asean's economic integration, which was initiated by the Asean Economic Community, according to a former Asean secretary-general.
Ong Keng Yong, who served as Asean secretary-general from 2003 to 2008, said Singapore and Thailand are two countries that are severely affected by an ageing population due to declining birth rates.
Consequently, Singapore's gross domestic product growth prospect has been reduced to only 2% to 3% this year due to a lower productivity rate.
"This is a big issue. People laughed at me when Singapore talked about this in certain Asean meetings but it is a real challenge," Ong, who was the high commissioner of Singapore to Malaysia from 2011 to 2014, said in his keynote speech at the Selangor International Business Summit 2017 and Selangor-Asean Business Conference yesterday.
Ong is now the ambassador-at-large at the Singapore ministry of foreign affairs, and executive deputy chairman of the S Rajaratnam School of International Studies at the Nanyang Technological University.
Ong also calls for more authority to be given to the Asean secretariat as he lamented its weak influence in bringing about economic integration within component countries in the region.
"I feel that it may be timely for us to think about giving our secretariat, especially our secretary-general, more mandate. After all, we are talking about economic integration; it is something that all of the country's leaders have agreed to. So within the parameter laid down, there is a lot of room for the secretary-general to be more empowered," he told The Edge Financial Daily on the sidelines of the conference.
Currently, Ong said detractors of the initiative are concerned that more developed countries within the region will benefit the most out of the economic integration, coupled with rising nationalistic sentiments and protectionist policies.
"Politics keep coming in the way. We are going to see more nationalistic arguments when we talk about domestic reforms. The population in Asean countries are very sensitive. They feel that by opening up to Asean, they are giving up half their national independence and economic advantage," he said.
Ong argues that in order to overcome nationalistic sentiments and protectionist tendencies, Asean should encourage building more people-to-people ties among the component countries in the region.
And the secretary-general should represent and speak on behalf of the whole Asean economic community, for instance, in promoting investments in Asean from the rest of the world, he added.
"We have to continue to open up our respective countries with more students and business exchanges. Hopefully with this, we can understand better the importance of Asean in the context of its role in the region as well as the world. In that respect, if we stay more cohesive, I think we will have a bigger voice and make the Asean economic integration a success."