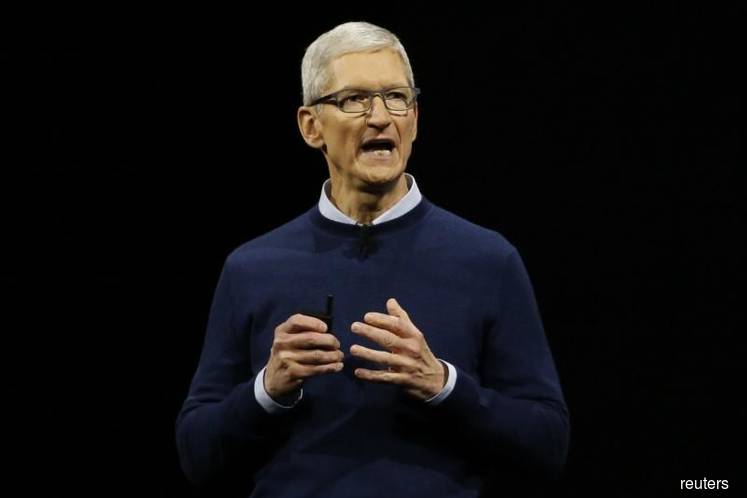 KUALA LUMPUR (Jan 3): Apple Inc said Malaysia was among several emerging markets that set revenue records in the just ended quarter, but other emerging markets posed challenges for the company.
In a letter to investors, Apple CEO Tim Cook said the company expects to set all-time revenue records in several developed countries, including the US, Canada, Germany, Italy, Spain, the Netherlands and South Korea.
"And, while we saw challenges in some emerging markets, others set records, including Mexico, Poland, Malaysia and Vietnam," he said.
Cook said that while Apple anticipated some challenges in key emerging markets in the first quarter ended Dec 29, 2018, it did not foresee the magnitude of the economic deceleration, particularly in China.
"In fact, most of our revenue shortfall to our guidance, and over 100% of our year-over-year worldwide revenue decline, occurred in Greater China across iPhone, Mac and iPad," he said.
But despite these challenges, Cook said Apple believes its business in China has a bright future.
"The iOS developer community in China is among the most innovative, creative and vibrant in the world. Our products enjoy a strong following among customers, with a very high level of engagement and satisfaction," he said.
In the letter released yesterday, Cook said Apple has lowered its first quarter revenue guidance to US$84 billion, down from the US$89-US$93 billion it had previously projected. Gross margin was lowered to about 38% from 38-38.5%.