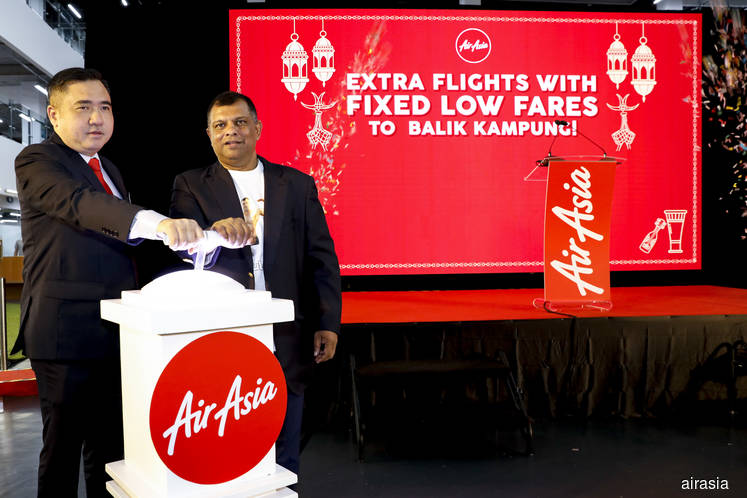 SEPANG (April 30): Transport Minister Anthony Loke Siew Fook said today the government is not subsidising AirAsia Group Bhd's planned additional fixed-fare flights during the upcoming Kaamatan Festival, Hari Raya Puasa and Gawai Day holidays.
Kaamatan falls on May 30 and 31 while Gawai Day will be celebrated on June 1 and 2. The first and second days of Hari Raya Puasa are expected to fall on June 5 and 6 respectively.
"The government is giving RM0 to AirAsia for these flights, the government is not subsidising these flights," Loke told reporters here today at the launch of AirAsia's additional fixed-fare flights.
He said the government is supportive of private sector initiatives such as those launched by airlines to reduce the cost of domestic air travel.
He said the government is working continuously with all airlines to ensure that affordable flights are provided during festive periods that involve high travel volume for all ethnic and religious groups.
AirAsia launched today additional 25 flights with fixed fares for travel between May 31 and June 17 this year.
According to AirAsia, the fixed-fare flights cost RM99 one-way from Kuala Lumpur to Alor Setar, Kuala Terengganu and Johor Bahru.
Flights from Peninsular Malaysia to Sarawak cost RM149 while those from Peninsular Malaysia to Sabah are priced at RM199.