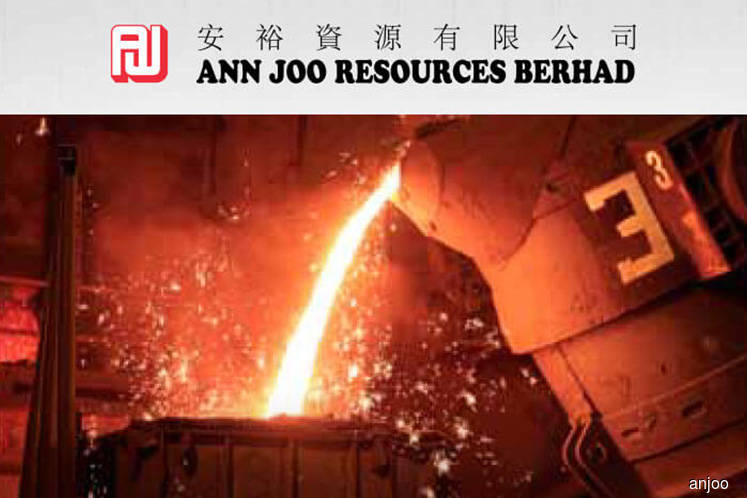 KUALA LUMPUR (April 10): Ann Joo Resources Bhd led the share price recovery among stocks in the steel sector in morning trade today, as its share price jumped by 9.3% or 27 sen to RM3.17 and was among the top gainers on the Malaysian stock exchange.
According to a technical analyst, the recovery was more to do with the selldown seen among the steel counters on concerns over the 25% tariff on steel imports imposed by the US. 
This was despite Malaysia being accounted for only less than 1% of US' total steel imports in 2017.
He noted that the recovery was also in tandem with steel prices that were seen as having stabilised.
"I think the steel rebar prices have stabilised and did not fall much over the past months, a sign that it is not affected too much by the steel tariffs. Investors are buying in at a time when the market also appears to have recovered from the trade war concerns last week," he said.
Bloomberg data showed China domestic steel rebar has recovered to 3,780 yuan (RM2,318) from its recent low of 3,680 yuan (RM2,274). Malaysia's ministry of international trade and industry shows that the average selling price of steel in March has gone down to the range of RM2,633 to RM2,783 per tonne, as compared with January's RM2,675 to RM2,825 per tonne.
Other steel counters were also on the uptrend. Southern Steel Bhd jumped by 8.8% or 15 sen to RM1.86, while Lion Industries Bhd saw an increase of 9.1% or 8.5 sen to RM1.02. Malaysia Steel Works (KL) Bhd, which was also among the top active counters, saw its share price jump by 9.4% or 7.5 sen to 87.5 sen.
Meanwhile, Choo Bee Metal Industries Bhd's share price jumped by 5.3% or 12 sen to RM2.40 on thin volume. Mycron Steel Bhd was also up by 4% or 1.5 sen to 39 sen, while CSC Steel Holdings Bhd edged higher by 2.2% or 3 sen to RM1.37.