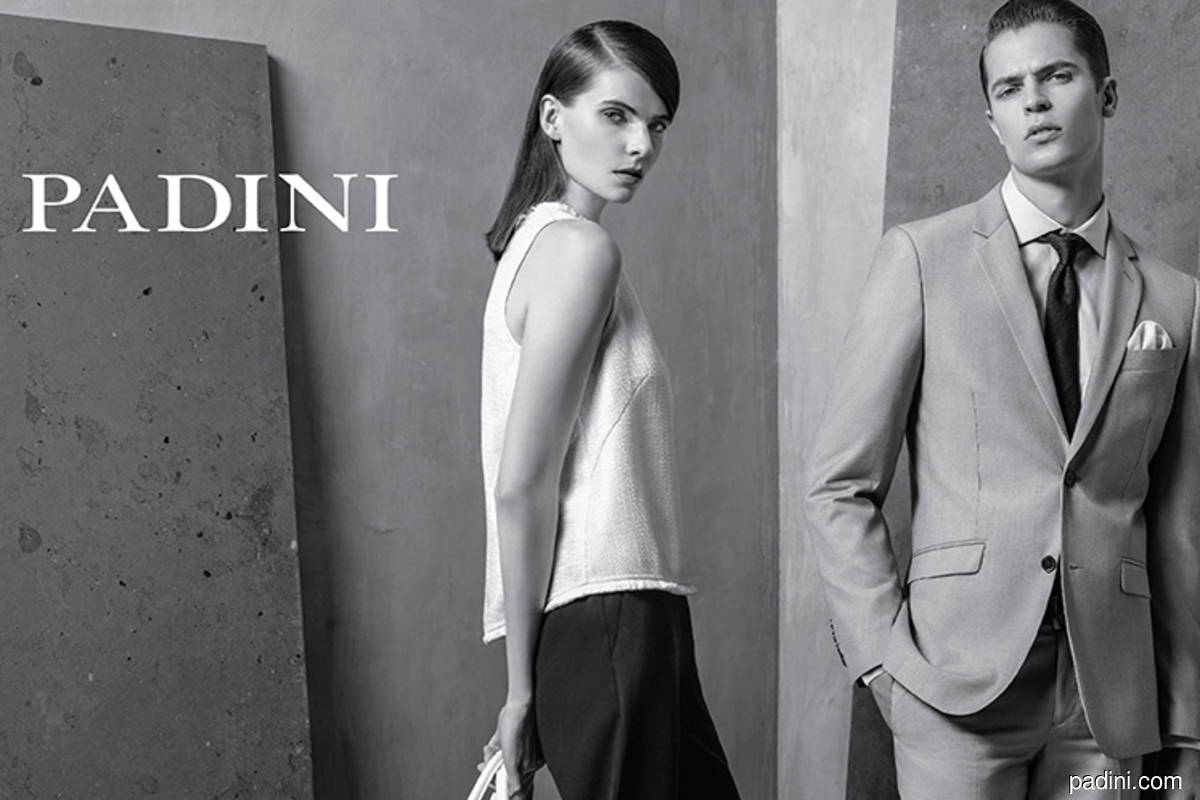 KUALA LUMPUR (May 30): Analysts raised their earnings forecasts for Padini Holdings Bhd's financial year ending June 30, 2022 (FY22) after the retailer's cumulative nine-month (9MFY22) results came in above expectations.
Kenanga Research noted on Monday (May 30) that post results, it increased its FY22 earnings forecast for Padini by 28% to RM120.8 million to "reflect higher consumer spending and a favourable product mix to mitigate higher expenses". 
It also raised its FY22 dividend per share (DPS) estimate by 2.5 sen to 12.5 sen, implying a 3.7% yield for Padini. 
The local research house, however, maintained its FY23 earnings and DPS estimates.
It also reiterated its "outperform" call for the stock with an unchanged target price (TP) of RM3.80 pegged at unchanged FY23 price-earnings ratio of 21.2 times, at 0.25 standard deviation below the five-year mean, to account for ongoing consumer traffic after borders reopened and a "solid" net cash balance of RM722 million (translating into RM1.10 per share).
"We expect moderate growth in consumer spending after the festive season as the 'revenge spending' effect wanes in 2HCY22 (the second half of calendar year 2022), and also being cautious about margins due to inflationary pressures," it added. 
Meanwhile, RHB Research also raised its FY22F earnings forecast for Padini. 
In a Monday note, the research house raised its FY22 earnings forecast by 20% to RM132 million in expectations of a strong fourth quarter ending June 30, 2022 (4QFY22). It also upgraded Padini to a "buy" from "neutral" as it raised its TP for the stock to RM3.95 from RM3.15.
"The 9MFY22 earnings beat expectations, with higher footfall and consumer confidence post lockdown underpinning the strong sales performance. We continue to like Padini for its branding of value-for-money offerings, and look forward to possible expansion plans with the transition to endemicity. Trading below the mean, its valuation is attractive, considering its positioning as a strong recovery proxy — poised to benefit from potential market consolidation," RHB Research noted on Monday. 
"Padini reported 3QFY22 earnings of RM32.6 million, bringing its 9MFY22 earnings to RM76.7 million. In expectations of a robust 4QFY22 driven by Aidilfitri festivities and stronger purchasing power, we deem the results to have exceeded expectations at 70% of our full-year estimate and 82% of the consensus," it added. 
RHB Research also noted that it "looks forward to Padini's strong near-term performance being underpinned by robust consumer sentiment given the Aidilfitri festivities, mass return to the office and cash withdrawals". 
"Looking beyond the near term, with Padini's close competitors phased out by the pandemic, the likelihood of market share gain should also bode well for the group, translating into better sales growth moving forward. Expansion plans may also start coming into play, in our view, with the nationwide transition to endemicity. 
"However, we await further capex (capital expenditure) guidance from the management at an analyst briefing on June 1. While we maintain cognisance of inflationary pressures that may result in margin compression, we view positively the management's efforts in possibly curating a more favourable product mix that translated into an improved quarter-on-quarter gross profit margin in 3QFY22," it added.
Padini's net profit for 3QFY22 more than doubled to RM32.62 million from RM12.19 million a year ago. This was driven by reopening of the economy, which allowed all of its outlets to operate at full capacity. For 9MFY22, Padini's earnings grew 75% year-on-year to RM76.6 million. 
It declared a third interim dividend of five sen per share.
At the time of writing on Monday, the stock was seven sen or 2.19% lower at RM3.13, giving it a market capitalisation of RM2.06 billion.
Read also:
Padini 3Q profit more than doubles year-on-year on reopened economy, pays 5 sen dividend