This article first appeared in The Edge Financial Daily, on January 9, 2019.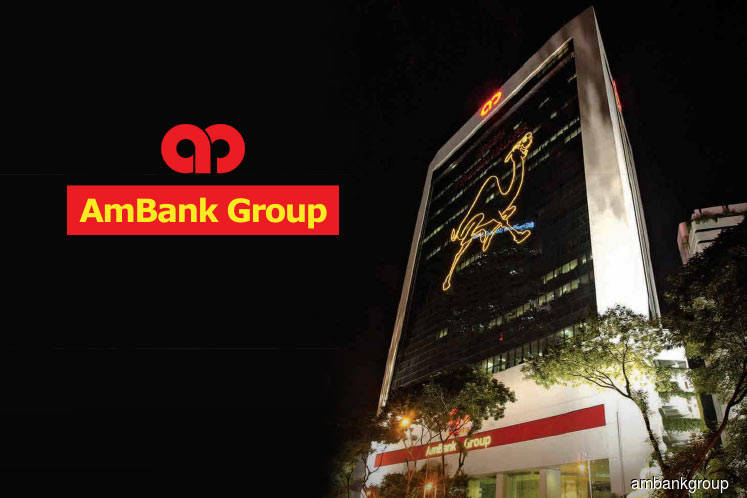 AMMB Holdings Bhd
(Jan 8, RM4.42)
Upgrade to hold with a higher target price (TP) of RM4.90: AMMB Holdings Bhd's conference call yesterday provided more information on the proposal to dispose of RM554 million non-performing loans (NPLs) to related special purpose vehicles.
 
To recap, late last week, AMMB announced that the buyer of the NPLs is Aiqon Capital Group Sdn Bhd. With more than 20 years of experience, Aiqon Capital's core business function is acquiring and managing NPL assets from banks and financial institutions. However, according to media sources, Aiqon Capital's controlling shareholder is the son-in-law of AMMB's substantial shareholder Tan Sri Azman Hashim.
During the call, management reiterated that despite this being a related party transaction, arrangements were done on an arm's length basis. The portfolio of NPLs underwent a bidding process, where Aiqon Capital emerged the highest in economic value. Further, the portfolio's valuation was appraised by an independent party, KPMG Corporate Advisory Sdn Bhd, together with another independent adviser, FHMH Corporate Advisory Sdn Bhd, noting the headline purchase price; and the respective sale and purchase agreements' terms and conditions are fair and reasonable.
Management expects the proposed disposal to have a positive impact on earnings as the portfolio had fully been written off in the books of AmBank (M) Bhd and AmBank Islamic Bhd. The disposal will also enhance capital. However, it is unable to provide more guidance on the expected one-off gain, as well as the potential uplift to capital, for now. This is given that the headline purchase price is still subject to the settlement and adjustment mechanism such as interim collections and receipts.
This portfolio has 537,068 accounts of individuals and corporate borrowers for products such as industrial hire purchase, small and medium industry loans or financing, auto financing, mortgage, personal loan or financing under cooperative and credit cards. Given AMMB's debt recovery strategy is ongoing, we noted the possibility of more NPL disposals in the pipeline especially in AMMB's corporate portfolio.
We are positive on this proposed disposal. Nevertheless, we make no change to our earnings forecast for now. The proposed disposal is expected to be completed by March 31, 2019. Taking this opportunity to roll our valuations forward to the financial year 2020, we raised AMMB's TP from RM4.40 to RM4.90. With that, we upgraded AMMB to "hold" from "sell". — TA Securities, Jan 8