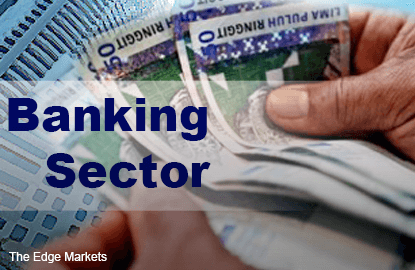 This article first appeared in The Edge Malaysia Weekly, on January 11 - 17, 2016.
SPECULATION is rife that AMMB Holdings Bhd and CIMB Group Holdings Bhd could be undertaking cash calls, following in the footsteps of their counterparts that have undertaken rights issues recently. This is partly because the Core Tier 1 (CET1) of the two banking groups are the lowest in the industry. CIMB's was at 9.3% and AMMB, 10.793% as at Sept 30, 2015.
A senior executive of CIMB, when contacted by The Edge, insists that the banking group has no plans to implement a rights issue and is focused on its T-18 plans to regroup as well as build its business and capital organically. "We are looking to strengthen our capital position and it will be through building our bottom line. Our T-18 strategy is on track and we want to continue on that path," he says.
Meanwhile, AMMB in a written reply says that "there are no plans in place" when asked if the group is looking at a capital-raising exercise that could involve a rights issue. "Yes the group has intentions to strengthen the CET-1 ratio. A variety of options are being considered," it notes without elaborating. 
Banking analysts say a capital raising exercise involving a cash call makes sense for AMMB but point out that its major shareholders may not be keen to come up with more cash. "So if there is an eventual rights exercise and the major shareholders do not take it up, the banking group could perhaps see the entry of a new major shareholder," says a senior banking analyst.
Recent news reports say potential interested parties that have explored and are exploring an M&A exercise with AMMB include RHB Capital Bhd and Chinese banks but no firm buyer has emerged as yet.
As far back as 2014, it had been known in the banking circles that one of AMMB's major shareholders — Australia and New Zealand Banking Group Ltd (ANZ) — was exploring an exit. "There is talk that the Aussies (ANZ) are exploring an exit from AMMB. Word just got out into the market recently that the shareholders are considering a sale but there are no confirmed takers yet as this potential sale is still very preliminary," a banker told The Edge then, adding that AMMB's founder Tan Sri Azman Hashim was also thinking of divesting his stake in the banking group.
As at June 30, 2015, ANZ held a 23.78% stake in AMMB while Azman held 12.97%, slightly lower than the 14.01% he held a year earlier.
Last year was a turbulent ride for AMMB. The group saw changes in its top management and was slapped with a RM53.7 million fine by Bank Negara Malaysia — a country first — for weaknesses in its reporting systems and processes.
"Bank Negara's action for the non-compliance came about because of weaknesses in our reporting systems and processes in place at the time, as well as inadequate skills on the part of some of our staff," AMMB said in a filing with Bursa Malaysia. It explained that the penalty has no material impact on the group's earnings for the financial year ending March 31, 2016.
The group will set aside about RM25 million annually for four years to invest in systems, infrastructure and training.
Datuk Sulaiman Mohd Tahir was appointed group CEO of AMMB Holdings effective Nov 23 last year. He took over from Ashok Ramamurthy, who left on April 1.
CIMB Group's earnings have been hit recently by huge provisions made for its Indonesian unit — PT Bank CIMB Niaga. For the nine months ended Sept 30, 2015, CIMB Group saw its net profit fall 30% year-on-year to RM2.06 billion. The allowance made for impairment losses on loans, advances and financing more than doubled to RM1.59 billion from RM602.8 million a year earlier. The bulk of the provisions are for its Indonesian business, which has been saddled with bad loans due to a weakening economic environment.
CIMB Niaga recently submitted an asset revaluation plan to the government as part of its strategy to maintain its capital adequacy ratio (CAR) level this year.
"We have told the Financial Services Authority [OJK] that we want to keep our CAR level at above 15% in 2016, so we are in the process of asset revaluation," CIMB Niaga strategy and finance director Wan Razly Abdullah told the media in Jakarta last week. CIMB Niaga posted a 16.01% CAR as at Sept 30, 2015.
Wan Razly added that the asset revaluation programme was expected to help the bank increase its CAR level by at least one basis point this year. Early last week, the Indonesian press reported him as saying that the bank would routinely raise capital through retained profits and be open to other possible options, such as a rights issue.
Last month, CIMB Group issued a RM2 billion subordinated debt related to its Tier-2 subordinated debt programme totalling RM10 billion in nominal value in compliance with the Basel III banking regulations. The RM2 billion debt instrument carries a tenure of 10 years on a non-callable five-year basis. The coupon rate is 5.15% per annum to be paid semi-annually.