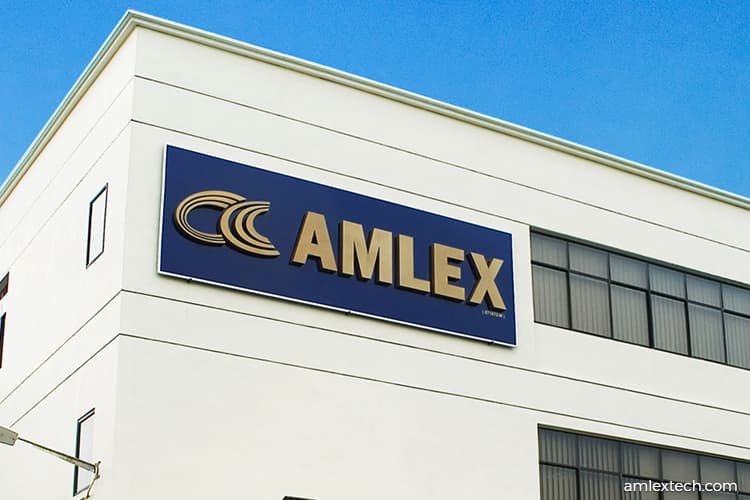 KUALA LUMPUR (Sept 3): Amlex Holdings Bhd, which provides electronic packaging and interconnect solutions for the semiconductor and electronics industry, is seeking to list its shares on the Leap Market of Bursa Malaysia this month, from which it expects to raise RM6.03 million.
Of the proceeds raised from the private placement to sophisticated investors, Amlex plans to set aside 53% or RM3.2 million for capital expenditure (capex); 17.1% or RM1.03 million for general working capital; and 13.3% or RM800,000 for research and development (R&D). The remaining 16.6% or RM1 million will be used to defray listing-related expenses.
In a statement today, Amlex said under its capex, the company will set up and build a new in-house-designed rack plating machine and an additional reel-to-reel electroplating plating machine, testing and quality assurance equipment, as well as upgrade a facility.
Its co-founder and managing director Lim Say Soon said Amlex plans to issue 40.2 million shares, representing 15% of the enlarged share capital, at an indicative price of 15 sen per share.
At 15 sen per share, the company will have a market capitalisation of RM40.2 million upon listing, Amlex said.
Currently, Say Soon has a 34.7% stake in Amlex, while the company's co-founder and executive director Lim Say Peng has 24.3%; the remaining 41% stake is held by pre-Leap investors.
Once Amlex is listed on the local bourse, Say Soon and Say Peng's stake in the company will be diluted to 29.5% and 20.7%, respectively, while pre-Leap investors' stake will be reduced to 34.9%.
Moving forward, Amlex's future plans and business strategies will centre on broadening the company's electronic packaging and interconnect solutions for the automotive industry, increasing production capacity through investments in new equipment and facility upgrade, offering a broader and diversified range of electronic manufacturing services as well as expanding the application of lead frame products that are manufactured by the company.
"In 2017, we embarked on an R&D initiative to develop production capabilities in optoelectronic lead frames for application in LED lighting and daytime running lights for the automotive industry.
"Our R&D efforts in this area have led to the design and development of processes and quality control systems for metal stamping as well as surface finishing and treatment services to meet the needs of the automotive industry," he said.
Amlex's customers are multinational companies in the semiconductor, consumer electronics, automotive, lighting, industrial electronics and medical industries.
For the financial year ended March 31, 2018, Amlex reported a net profit of RM2.2 million on the back of RM39.3 million revenue.
M&A Securities Sdn Bhd is the approved adviser, placement agent and continuing adviser for the placement and Leap Market listing exercise.