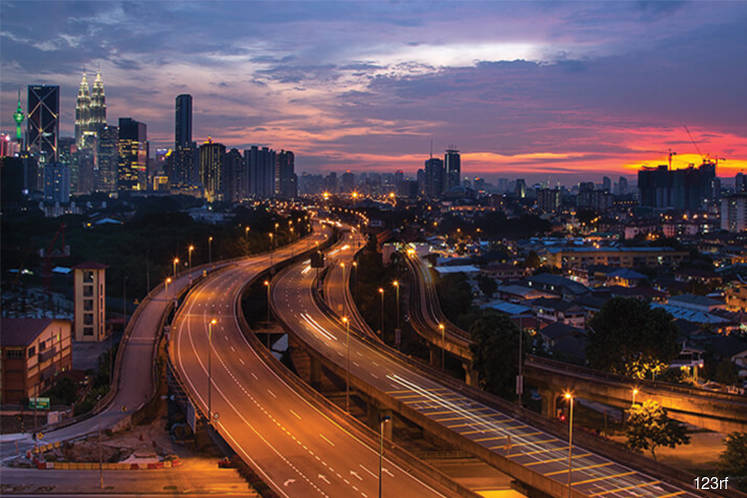 KUALA LUMPUR (Oct 5): AmBank Research has projected Malaysia's 2017 full year gross domestic product (GDP) to hover around 5.7% – 5.9%, hence expecting an upwards revision to around 5.5% – 6.0% in Budget 2018.
In its Budget 2018 preview, AmBank group chief economist Anthony Dass said he expects the government to revisit its 2017 GDP growth projection of 4% – 5% range in Budget 2018 as the economy has grown beyond expectation in 1Q2017 and 2Q2017 by 5.6% and 5.8% respectively, bringing the 1H2017 average to 5.7%.
Dass said the robust growth was supported by strong exports and continued to be anchored by domestic demand.
"At the same time, foreign direct investments rose to RM17 billion in 1Q2017 and RM8.2 billion in 2Q2017 mainly in the services, mining and manufacturing sectors," he said.
Dass said given the stabilising commodity prices, better tax collection, improving global growth in 2017 and paired with the ongoing fiscal consolidation, the 3.0% budget deficit target for 2017 is likely to be attained.
"We believe the fiscal deficit for 2018 should improve marginally to 2.9% to GDP on expectation of higher revenue from stronger crude oil prices and tax collection with prudent spending," he said.