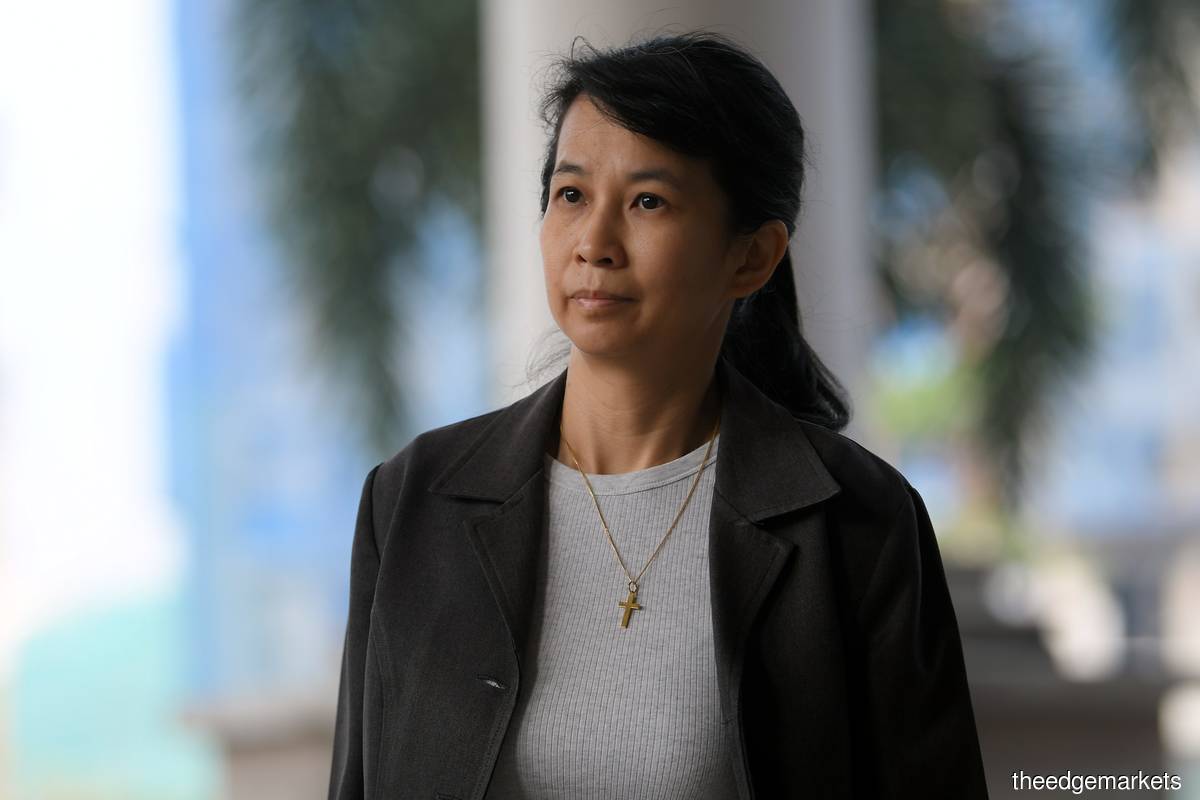 PUTRAJAYA (Dec 2): AmBank Islamic Bank Bhd's former customer relationship manager Joanna Yu Ging Ping was not responsible for getting former prime minister Datuk Seri Najib Razak charged and sentenced for misappropriating RM42 million, her lawyer contended on Thursday.
Yu's lawyer Datuk Dr Gurdial Singh Nijar, who represented her at the Court of Appeal (COA) on Thursday in Najib's appeal against the dismissal of his lawsuit against her, AMMB Holdings Bhd and AmBank Islamic Bank Bhd, told a three-judge panel that while Yu was an important witness in the trial, ultimately it was the attorney-general who had charged Najib and not Yu.
Gurdial also contended that Najib's claim of "emotional distress" and "loss of reputation" was untrue and that the former premier was merely troubled by the case.
He added that Najib's initial suit against Yu was false as she did not charge him and she was not involved in bringing forth the seven charges against him.
"So the question is, who is responsible for causing him all this misery? This is where we lead to the fact [that] there is no causal link because whether or not he (Najib) is charged, it was not Yu's discretion [but that] of the then attorney-general Tan Sri Tommy Thomas," he told the panel comprising Justice Datuk Yaacob Md Sam, Datuk Hadhariah Syed Ismail and Datuk Ahmad Zaidi Ibrahim.
"In the SRC International Sdn Bhd trial, there were 57 witnesses, she was one of them, maybe the critical one, but still there are multiple factors in the attorney-general in making a decision to charge or not," said Gurdial.
Najib had filed the suit in 2019 in relation to his AmBank accounts ending 694, 880, 898 and 906, which he claimed were managed by the bank without his knowledge. He also claimed that AmBank and Yu had breached their duties and were negligent in the affairs concerning the accounts as they had disclosed information to fugitive businessman Low Taek Jho or Jho Low, whom the suit referred to as an unauthorised third party.
Najib also claimed that the bank and Yu had acted on Low's instructions to actively ensure the accounts and other banking statements were kept away from the former premier, and they failed to contact him directly to inform that Low was seeking disclosure of information and documents.
On Sept 28 last year, High Court Judge Datuk Khadijah Idris struck out Najib's suit on the grounds that it was an abuse of the court process as the former premier had filed it to bolster his defence in the SRC case.
"This action was not filed by the plaintiff (Najib) to seek damages, but for a collateral purpose. This was simply an abuse of court process," she said, pointing out that Najib sought the proceedings against the bank and Yu when the SRC case came up and not years before, when the events initially began to unfold.
Justice Khadijah said Najib's suit was "unsustainable" as the bank and its holding company did not have any contractual relationship with the former premier as to the management of his accounts at the bank.
During the hearing which was held via Zoom on Thursday, Najib's lawyer Harvinderjit Singh took aim at Khadijah's decision to strike out the suit saying that the judge committed a "serious error in judicial determination".
"I think the High Court judge took the role of the trial court judge, rightly or wrongly, in some misguided attempt to do justice," he said.
He also said she had referred to the grounds of judgment in Najib's SRC trial which, according to the lawyer, was wrong.
"The grounds of SRC have nothing to do with the present matter," he said.
The hearing will continue on Jan 24 before the judges as lawyer for the bank, Yoong Sin Min, and Najib's lead lawyer Tan Sri Shafee Abdullah have yet to finish their submissions before the bench.
The Umno lawmaker was sentenced to 12 years' jail and fined RM210 million by the High Court on July 28, 2020 after being found guilty of all seven charges of criminal breach of trust and money laundering with regard to the RM42 million in SRC funds and abuse of power with regards to the RM4 billion loans awarded by Kumpulan Wang Persaraan (Diperbadankan) to SRC.
The decision on his appeal against the sentence will be given on Dec 8.