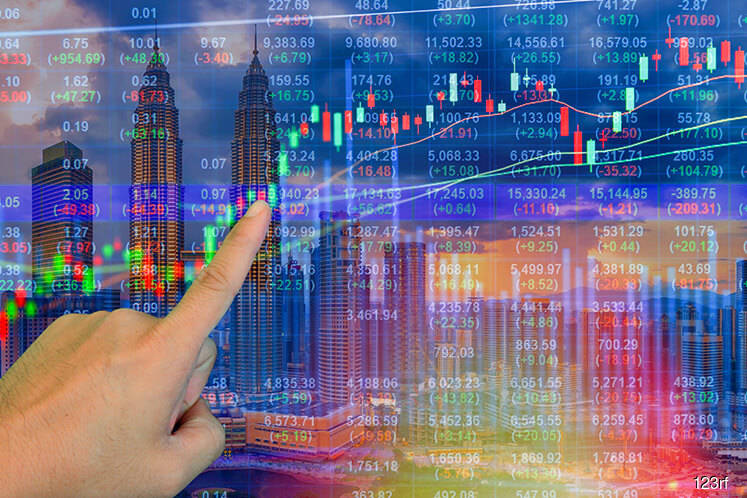 KUALA LUMPUR (April 18): The gross issuance of Malaysian Government Securities (MGS) and Government Investment Issue (GII) in the primary market is expected to hover between RM120 billion and RM125 billion in 2019, says AmBank Research.
It said the corporate bond and sukuk market, on the other hand, is expected to see a total issuance of RM80 billion to RM85 billion for the year.
"Malaysia's bond yields will be supported by healthy macro fundamentals like steady growth, healthy reserves, current account surplus, low inflation and real money flows.
"We project Malaysia's 10-year MGS yield to be between 3.75 per cent and 3.80 per cent, with room to reach 3.70 per cent if a 25 basis points Overnight Policy Rate cut is instituted," it said.
However, in the event of no OPR cut, AmBank Research said it expects the 10-year yield to move back to original levels of between 3.90 per cent and 4.00 per cent.
Meanwhile, it said the Malaysian economy was expected to post a strong growth of 4.8 per cent in the second half of 2019, driven by higher global oil price after having anticipated a slower growth of 4.2 per cent in the first half.
The research house said the anticipated gross domestic product (GDP) growth of 4.2 per cent for the first half of this year would be the slowest quarterly expansion since the second quarter of 2016.
"The Brent (crude oil price) is posting its best quarterly performance in a decade since 2009. Although our base case oil projection for Brent is US$62–65 a barrel on average, if the current trend persists, the price can touch our best case, which is US$65–68 a barrel on average for 2019.
"Hence, the overall GDP should grow around 4.5 per cent for 2019, while inflation is projected at 1.0 per cent for the year," it said.
AmBank Research said the economy was expected to benefit from the kick-starting of 121 construction projects valued at RM13.93 billion by the Pakatan Harapan government after having saved RM805.99 million.
"These savings exclude mega projects like the Light Rail Transit 3 and Mass Rapid Transit 2.
Furthermore, AmBank Research said the revival of the East Coast Rail Link (ECRL) project, now costing RM44 billion from RM65.5 billion previously, as well as the Penang Light Rail Transit and the Pan Island Link 1 would provide positive impetus to growth.