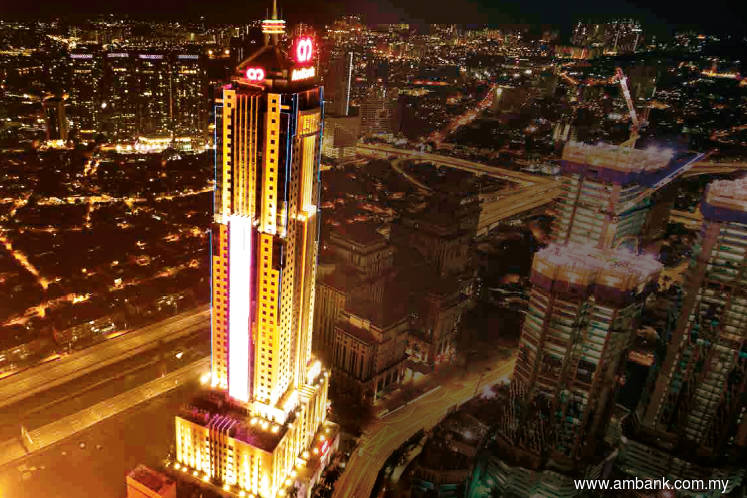 KUALA LUMPUR (June 29): AMMB Holdings Bhd (AmBank) is looking at extending the six-month loan moratorium period that ends in September. However, it would not be a blanket moratorium, the extension is only for targeted segments, said chief executive officer Datuk Sulaiman Mohd Tahir. 
The six-month deferment of all loan/financing repayments, which started in April, was one of the relief measures in support of efforts by banking institutions to assist individuals to manage the impact of the Covid-19 outbreak.
"This is something we want to look at particularly… We have set a criteria in terms of people who are in need and the approach is more towards request by the customers," Sulaiman told the virtual press conference on its annual results for the financial year ended March 31, 2020 (FY20).
He added that the banking group has already been doing this for the past years even before Covid-19 and want to continue doing so going forward.
"If customers [have] issues with regard to repayment, we would come and sit down and look into how we can (deal with it)," said Sulaiman.
"We should look at certain segments and certain people that require those (extension of moratorium). I'm sure that the banks are in the position to help out those that are really affected. But, it is not wise to go for a blanket moratorium, because the situation back then, during the MCO, was quite dire," said Sulaiman.
"But I won't encourage it (extension) to be across the board," he stressed.
Post-MCO, Sulaiman said he is seeing more business activities picking up and even some businesses that are already opting out of the moratorium and is wanting to recommence repayments as normal.
Additionally, AmBank had implemented a range of financial relief measures to help its customers, individuals and corporates alike, to weather the impact of Covid-19.
To-date, about 637,000 of its customers have opted in for the six-month loan moratorium. "We have also approved about RM800 million of additional financing to approximately 1,000 SME (small and medium enterprise) customers via the Special Relief Facility since March 2020," said Sulaiman.
Shares of AmBank closed five sen or 1.6% lower at RM3.08 today, valuing the bank at RM9.26 billion. The banking group is trading at a price-book value of 0.506 times.