This article first appeared in Forum, The Edge Malaysia Weekly, on August 23, 2021 - August 29, 2021.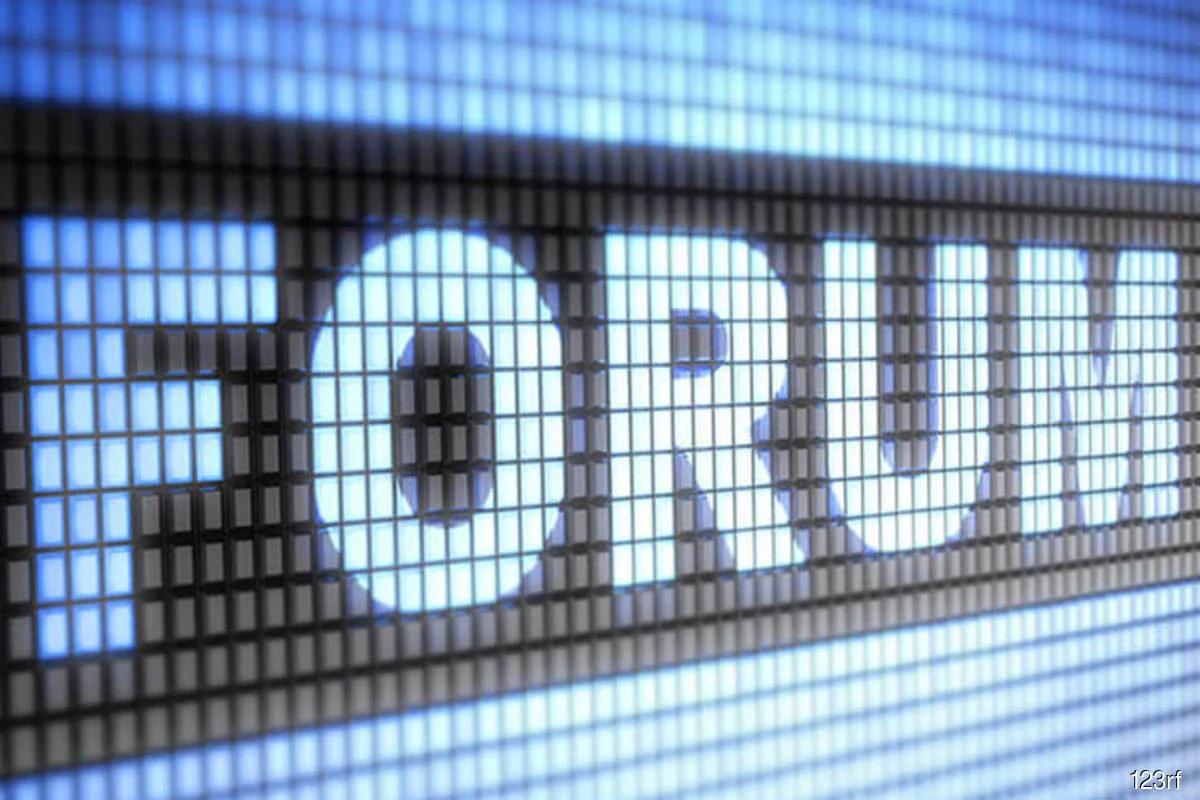 When the stock market crashes and prices fall to less than 50% of their intrinsic values, not many people would bat an eyelid. But when a property developer offers properties at a 50% discount, it becomes fodder for chatter for many across all walks of life.
What is eye-catching in Country Garden Pacificview Sdn Bhd's offer for sale of its high-rise units in Danga Bay is the steep 50% discount from the original selling price.
Existing property owners screamed foul, saying the move had indirectly caused the value of their properties to fall. But what Country Garden did is not new.
Almost all high-rise developments come with hefty discounts, but nobody talks about it openly. A prestigious high-rise development in the heart of Damansara, overlooking a golf course, is said to be offering steep discounts but it is not publicised.
From the likes of IOI Properties to UEM Sunrise Bhd and Tropicana Development, property developers are all offering attractive discounts to prospective buyers. It is a common practice in current times when the market is slow.
The smaller developers offer even better deals than the more established players.
It is common for purchasers of high-rise apartments to get their properties without having to put down a single sen as down-payment. The discounts are often camouflaged in various forms, such as no instalments for up to 18 months, waiver of service charge for up to five years, or a fully-furnished apartment.
Cumulatively, in monetary value, some of these discounts can add up to 40% of the price of the house.
If potential purchasers choose not to take the discounts, some developers offer an option for the discounts to be converted to a waiver of the down-payment and other fees related to the purchase. At the end of the day, potential buyers of some of these high-rise apartments may only need to fork out an initial RM500 for a unit valued at RM500,000.
Very few developers are open about a clean 50% discount like what Country Garden is offering. The only other offer in recent months is by a listed developer in Petaling Jaya, which sold 13 shoplots at 50% off the listing price.
Developers started disposing of properties below market price or offering steep discounts more than five years ago. Country Garden was offering discounts of up to 22% in 2015 during a sales campaign in Singapore.
This has happened even for properties in prime areas such as Damansara Heights.
In 2018, S P Setia Bhd disposed of 37 bungalows and semi-detached units in two separate locations in Damansara Heights grossly below market price. The group inherited the properties after the takeover of Island & Peninsular Bhd and Syarikat Perumahan Pegawai Kerajaan Sdn Bhd.
The semi-detached units were estimated to have a market value of some RM4.8 million based on the price of existing properties in the area. However, they were sold at between RM2.9 million and RM3.9 million — a discount compared to the prices similar units were going for in the area. The bungalows were sold at even higher discounts of up to 30%.
The sale of the properties in Damansara Heights was a unique incident and all units were snapped up within two days. It only happened because the properties were kept for rental purposes when the project was developed many years ago.
However, when S P Setia took over, they were disposed of as a corporate sale as the developer is not in the business of letting out properties for rental income.
As far as the new owner was concerned, it did not drop prices because the properties were not sold below their original cost. What it did was merely to dispose of properties to improve its cash flow.
Did S P Setia's corporate sale below market price affect other property owners in the vicinity? No, it did not because everybody knew it was a one-time sale.
In fact, last year, Zerin Properties undertook a property transaction in Kenny Heights at RM900 per sq ft, which is a new high. So, it all goes back to the location, type of property and overall supply-demand dynamics.
In the case of Country Garden, it has been dropping the prices of the units in the high-rise development in Danga Bay since 2015. The scale of the "cheap sale" may be worrying but it shows the depth of the property overhang in Johor.
According to an online media portal, the developer sold 200 units during a six-week campaign starting in May and plans to dispose of more in the coming months.
Country Garden's cheap sale will certainly have an impact on other property developments in the vicinity of Danga Bay.
But more importantly, it serves as a lesson to developers, especially those from China, that the Malaysian market is not the same as that in their country.
In 2013, Country Garden made headlines when it announced plans to launch close to 8,000 units in Danga Bay. Never before had a developer launched so many units in the history of property development in Malaysia. Most launches here are only a quarter of that amount.
By 2015, Country Garden was already offering discounts of up to 22% for its properties.
The property market has been suffering from an overhang since 2015. The value of unsold properties had gone up from RM4.8 billion in 2015 to RM18.5 billion at the end of the first quarter this year. The peak was RM19.9 billion in 2018.
Some 58% of the overhang comprise high-rise units that include serviced apartments. And Johor has consistently ranked No 1 among the states with the highest number of unsold units.
It is no coincidence that Johor is also the state where developers from China were allowed to reclaim land and build cities overnight, supposedly to cater for Singaporeans. Other developers as well as property owners of high-rise units in the state are now paying the price for unfettered development of high-rise properties when there is no domestic demand.
---
M Shanmugam is contributing editor at The Edge